Apple iPhone tenth anniversary model is now rumored to be the iPhone X
42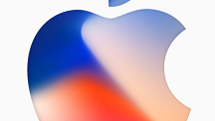 Yesterday, we passed along a rumor that
the actual name for the tenth anniversary iPhone model would be the Apple iPhone Edition
.
Even with the story on Friday, some of us were hoping that the tenth anniversary iPhone model would be called the Apple iPhone X. This would have a great double meaning. The "X" in iPhone X would give the model a designation indicating a premium device, just like Motorola did with the
Droid X
back in 2010. And iPhone X would also mean the tenth anniversary of the iPhone as "X" stands for the number 10 in Roman numerals.
As it turns out, the premium version of the 2017 iPhone might just be named the Apple iPhone X after all. This comes from a source cultivated by
iCulture
, a website registered in the Netherlands. And while this source disagrees with the pair out of China that claim to have seen the packaging of the 2017 premium iPhone, everyone is on the same page when it comes to the iPhone 7 and iPhone 7 Plus sequels. Those models will be called the
Apple iPhone 8
and
Apple iPhone 8 Plus
respectively.
The source that iCulture has befriended does have a good track record, having successfully predicted in May that Apple would introduce a
10.5-inch iPad Pro
. The tablet was unveiled the following month at WWDC.
We should know the names of the phones for sure on September 12th
when Apple officially introduces the 2017 iPhone lineup, along with the Apple Watch Series 3. Apple apparently decided to skip the iPhone 7s and and iPhone 7s Plus names because the upgrade, with the use of glass backing, is considered to be too major for the iPhone "S" name. All three new 2017 iPhone models are rumored to be launched on September 22nd.
source:
iCulture
(
translated
) via
BGR