Apple focuses on boosting iPhone sales with new marketing campaigns
19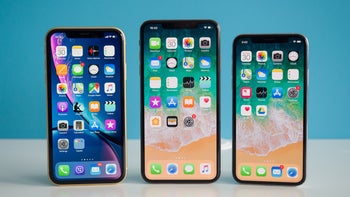 The iPhone XR is officially Apple's
best-selling iPhone
at the moment but that doesn't mean iPhones are selling as well as they used to. For months multiple reports have pointed towards much weaker demand for Apple's latest models. And now, according to a new
Bloomberg
report, Apple is testing various marketing strategies designed to shift more units.
It's claimed that company executives moved marketing staff around in late October, taking them off of other projects and placing them on the iPhone team. The whole shuffle was described as a "fire drill" by a person familiar with the matter.
Since this change,
Apple
has focused heavily on trade-in programs which lower the price of new models significantly. But perhaps the biggest example of this comes from this past Sunday. The Cupertino giant place a new banner on its website's homepage which advertises the
iPhone XR
for just $449. The only requirement is that customers trade in an iPhone 7 Plus.
Another unusual shift for Apple comes in the form of their descriptions on the web. Usually, the name of each iPhone would be accompanied by its one-line marketing slogan and a "Learn More" link. As part of
the company
's recent change, though, these one-line slogans have been replaced with significantly more descriptive pieces of text that list the most impressive features.
With Apple no longer prepared to share
iPhone
shipment figures with the public, the only way to measure its performance is through the total revenue. But with the average selling price of iPhones continuing to increase each quarter, a direct comparison with previous quarters isn't exactly possible.
Recommended Stories