iPhone users can now download bigger apps & games over cellular
9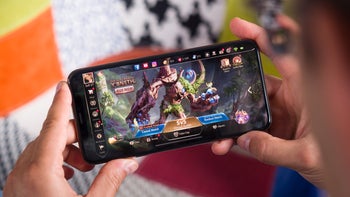 Apple has never been a fan of large file downloads over data, but this week the Cupertino giant has unexpected upped its cellular
download limit
for iPhones and iPads to 200MB from the previous cap of 150MB.

The move means iOS users are now free to download bigger apps and games from the App Store. Larger files such as films can also be downloaded from the iTunes Store, in addition to video podcasts.

The idea behind Apple's download limit is that it stops users from accidentally eating up all of their data allowance. But with no override option and in a world where most people either have unlimited data or lots of it, a 200MB limit really doesn't make much sense.

It'll also be interesting to see what Apple does next year when it launches the first 5G iPhones and data consumption suddenly rockets. After all, the faster data speeds mean you'll be able to download a Full-HD movie in just 10 seconds, but if Apple doesn't remove its download cap, you won't even be able to start the download, ultimately limiting one of 5G's biggest benefits.