Apple tips that the iOS 13 and iPadOS public beta release will come as over-the-air update
6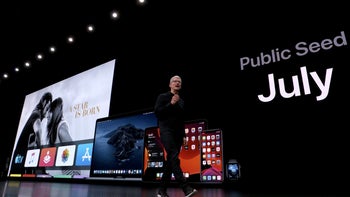 Updating your iPhone or iPad to the new iOS 13 and iPadOS editions that will spark a new features joy at the Marie Kondo level has been made harder this year. Even if you have a developer account, and that's who the first beta is aimed at, you'll have to install the latest macOS or Xcode betas before you can download and restore the iOS 13 beta images to your iPhone.
Previously, you could have just installed the beta update over the air with a developer profile without even having to go through a computer as an intermediary. Apple apparently doesn't want everyone and their dog downloading OTA profiles and slapping a buggy beta that coughs up camera and FaceTime issues, and rightfully so.
We know what you are wondering, when can I get my hands on the inevitable more stable public beta? Well, in July, if an apparent email reply straight out of Apple's Craig Federighi holds water in the end.
A developer named Domenic Panacea has emailed Apple VP Craig Federighi to inquire about the OTA profiles situation, and has shared on
Reddit
the following answer he reportedly got back from Apple's VP himself.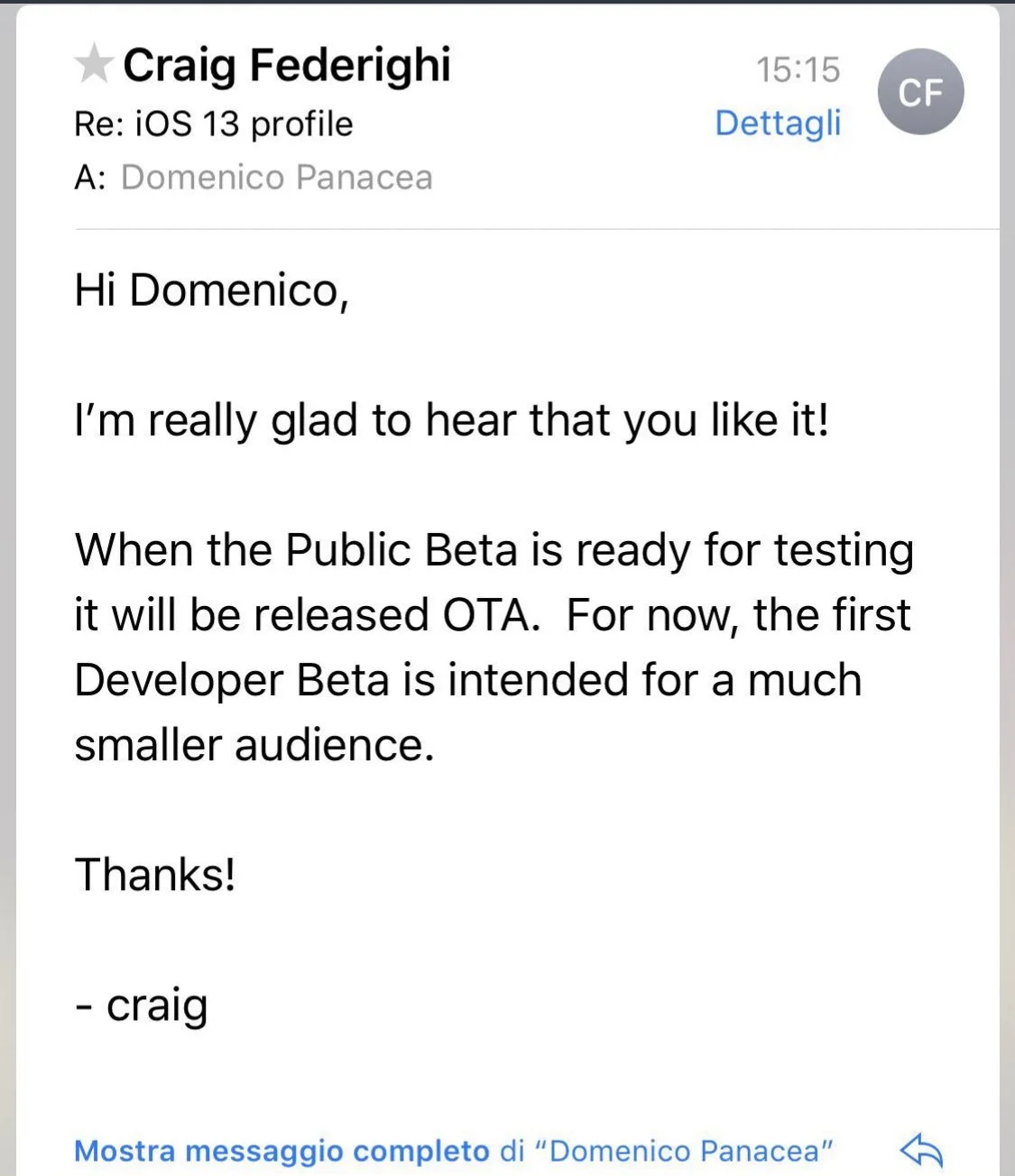 Coupled with Apple's WWDC keynote promise that it will begin "seeding" the iOS 13 public beta in July, that's when the OTA profiles for a wider audience of users will be available, too, so breathe, you won't have to go the Mac hack way to install a relatively stable iOS 13 preview on your iPhone or iPadOS on your tablet.