Apple iPhone SE TouchID is the same as in 5s, slower than iPhone 6s fingerprint sensor
42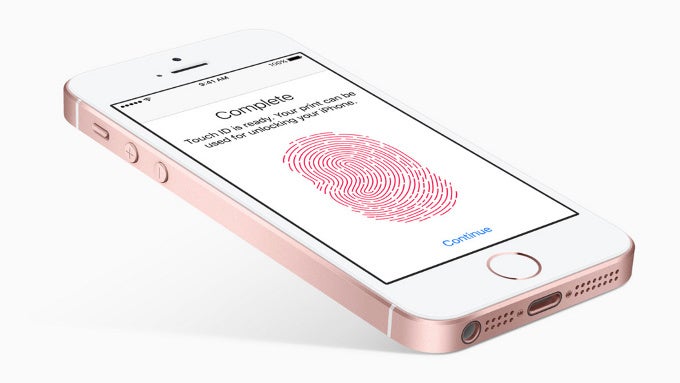 Apple has invented a time machine and it took us back in the future by unveiling a 4-inch phone yesterday.
And while the iPhone SE might look almost exactly like the iPhone 5s and iPhone 5, it features a vastly improved hardware. In fact, under the hood, the iPhone SE is as powerful as the iPhone 6s with the same Apple A9 system chip (that will feel even faster on the lower-res iPhone SE display) and a 12-megapixel iSight camera with Focus Pixels, 4K video recording and Live Photos support.
There are two things missing, though: one that we've previously mentioned is 3D Touch. The other that we're learning about now is about Touch ID.
The fingerprint recognition system is available on the iPhone SE, but it's not the latest and speediest generation that we know from the iPhone 6s, but instead it is the first-gen Touch ID sensor from the iPhone 5s. And that means it will be noticeably slower than that of the iPhone 6s and 6.
This is a downside, but we would not say that it's a dealbreaker: for many, the iPhone 6s Touch ID sensor seems too fast, as often it will unlock the phone before you even manage to read your notifications. The iPhone SE won't suffer from those issues, and it will still support Apple Pay, which is nice, but just keep in mind that the sensor itself won't be all that fast.