Apple iPhone 8 launch day: Still no shortage of long lines
72
Ten years of iPhone releases hasn't slowed down the gravitational force that continues to be felt on launch day for Apple's prized smartphone. It's unbelievable to tell you the truth, seeing that you'd think that the allure and prestige would've fizzled down quite a bit over the years, but it hasn't. Even as we visited Apple's flagship store on 5th Avenue in New York City, there was no indication of the magic dwindling away – even well into the afternoon, which is an indicator of consumer interest.
So yeah, Apple took a slightly different strategy with its iPhone announcement this year. As expected, we got the usual successors to last year's products, the iPhone 8 and 8 Plus respectively. However, the introduction of the iPhone X, which is slated to be released much later in the holiday season, made us wonder if it'd impact interest and sales of the iPhone 8 and 8 Plus. From the looks of it, though, it's not disrupting operations at all – it's just the same routine as past iPhone launches.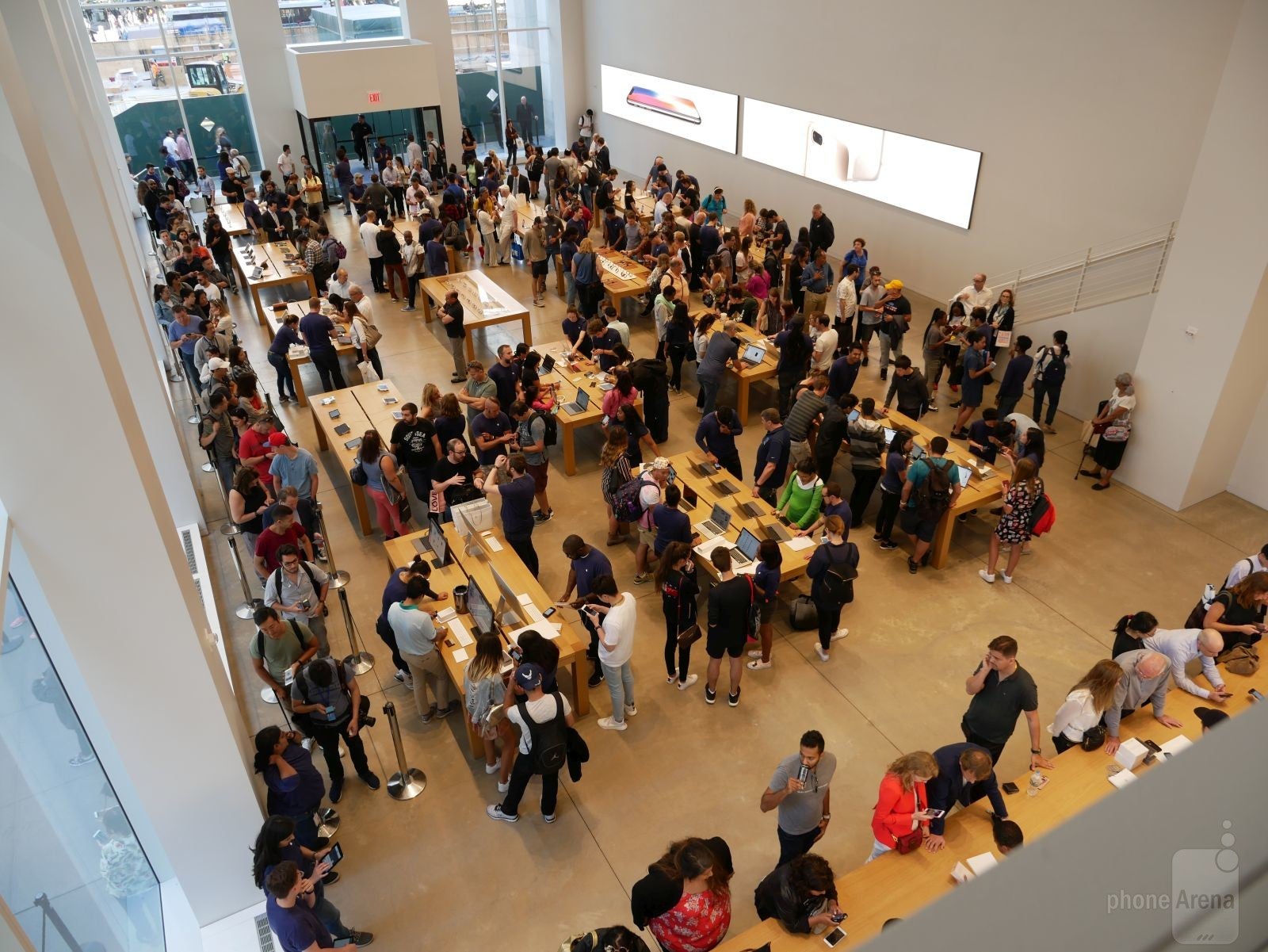 There were still plenty of people waiting in line during the afternoon.
Despite missing the festivities that happened when doors opened up at the flagship store on 5th Avenue, there was still a steady stream of people waiting on line and coming into the store for the new iPhones. Ten years worth of launches, you'd think that the convenience of pre-ordering would've diminished the need for waiting on line, but it hasn't taken away from the normalcy we expect to find at stores.
And that brings us to our point of how it's just unbelievable that this continues to exist, where other phones fail to generate even a fraction of interest come launch day. Even popular devices like the Galaxy S8, LG G6, or the BlackBerry KeyOne, you're not going to find people forming long lines to pick them up in stores. In contrast, there are few times when long lines form for other smartphones when they're being sold – such as those pop-up stores that OnePlus routinely conducts. Other than that, it's a rare sighting.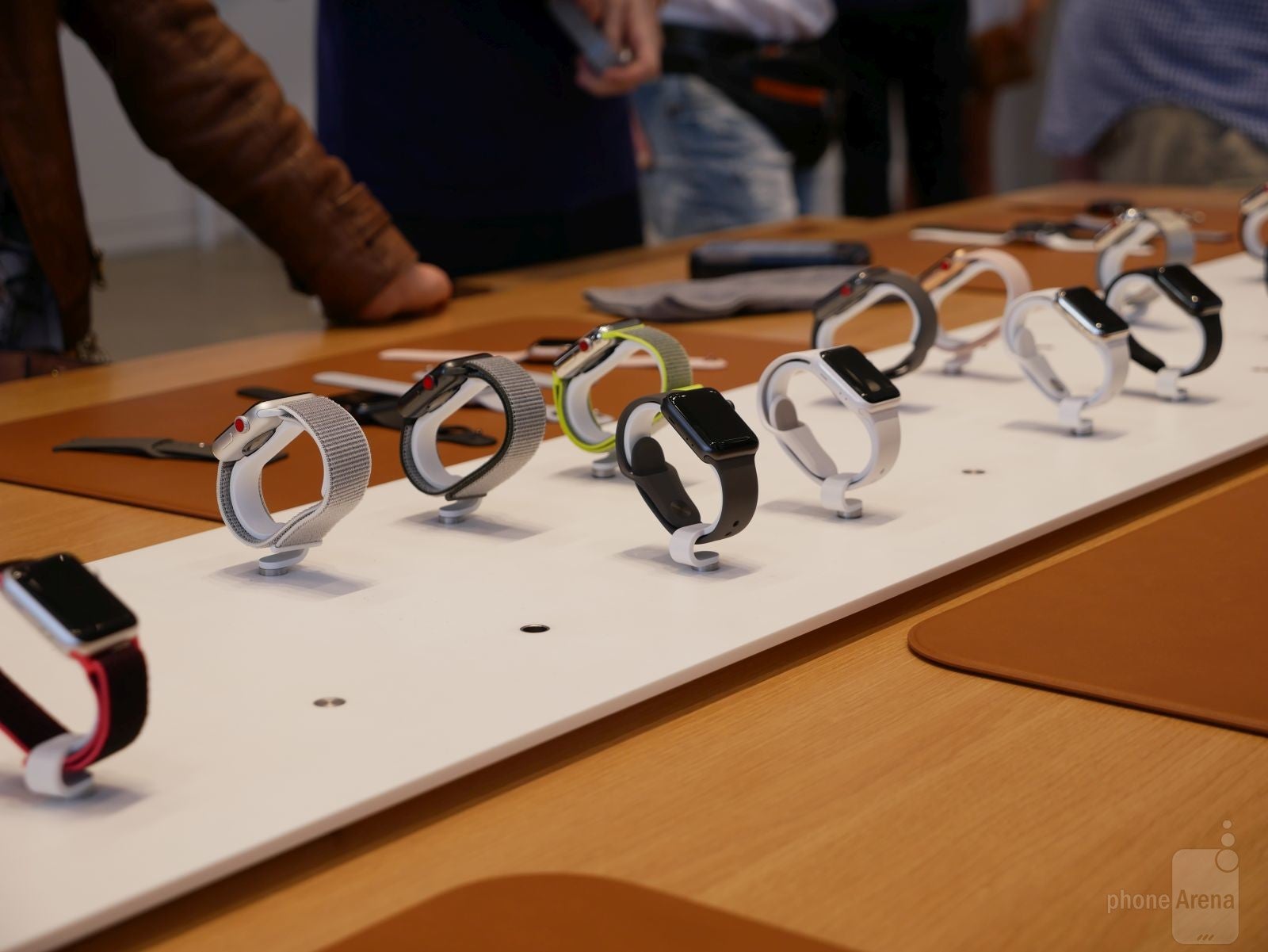 Apple Watch Series 3 on display, but people were there mostly to buy the new iPhones.
Anyway, there was no shortage of people and interest buzzing around at the flagship store – even into the afternoon hours when we arrived. Yes, it can be all be attributed to fandom or something, especially given how pre-orders negate the need for people to physically buy smartphones in stores. What's going to be more interesting, though, is what we can expect to witness when the iPhone X is released in stores. You can imagine that the supply won't be as nearly robust as the current iPhone 8 lineup, so we're eager to see what transpires.
What do you think? Don't forget to check out our video highlighting the quick trip to the flagship store in New York City.