Apple iPhone 4S launching in 22 more countries
4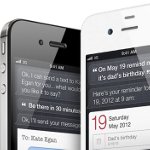 If you have been dying to get your hands on an Apple iPhone 4S and you happen to live in China, the Dominican Republic, Guam, Jamaica or one of the other 22 countries named by Apple then your wait will be finally be over when the Apple iPhone is launched in those additional markets on January 13.
In addition to the 4 previously mentioned countries, the iPhone 4S will also be made available in Anguilla, Antigua and Barbuda, Bolivia, Botswana, British Virgin Islands, Cameroon, Cayman Islands, Central African Republic, Dominica, Ecuador, Grenada, Guinea Conakry, Ivory Coast, Kenya, Madagascar, Mali, Mauritius, Niger, Senegal, St. Vincent and The Grenadines, Trinidad and Tobago, Turks and Caicos and Uganda .
Apple's CEO Tim Cook made mention that with these additional markets the iPhone 4S is now going to be offered in 90 total countries around the globe. There is no word on pricing yet but it will almost surely vary between countries.
source:
TechCrunch