Apple iPad 3 coming late March?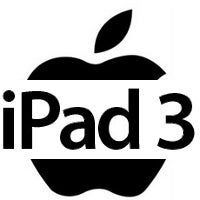 The next generation of the Apple iPad could arrive in stores late March, nearly a year after the launch of the iPad 2, if we are to believe a report by Japanese blog Macotakara that says
Apple will hold a media event in the beginning of March
. The event is expected to bring us an official announcement of the third iPad.
Manufacturers such as Foxconn and Pegatron have allegedly started production of the new tablet. Foxconn is responsible for an overwhelming 85% of all future iPads made:
"According to Chinese source, Foxconn Technology and Pegatron Technology started next generation of iPad assembly with Foxconn bearing 85% and Pegatron taking 15% of the production load like as iPhone 4S. Accelerated schedule is made possible by earlier Chinese New Year festival, 23rd-28th January."
Now, logical as it all sounds, we'd take it with a grain of salt until we hear an official confirmation from Apple.
It does sound exciting, though - especially given the rumors about a slightly thicker iPad that would could come with a higher-res display and a brand new A6 chip. Add whispers about a new battery with nearly double the capacity of the one on the iPad 2, and you arrive at a killer new product. Do you think that Apple will unveil the next iPad in March? Let us know in the comments below.