Apple iOS 9.3: all new features
26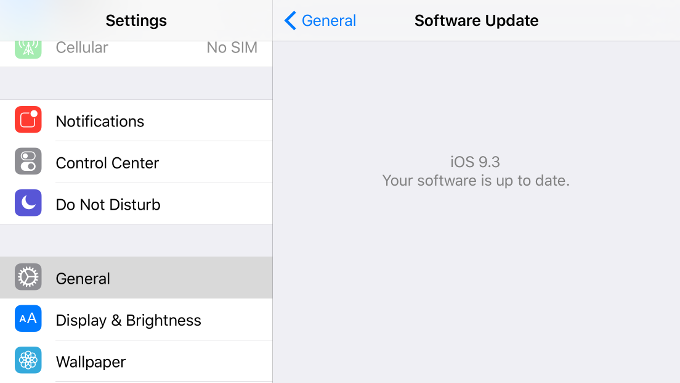 iOS 9.3 is now out in the typical for Apple style: the update was made available on the very same day it was officially announced, on March 21st.
If you have an iPhone 4s or later, iPad 2 or newer, iPad mini 1st gen or later, or iPod Touch 5th gen onwards, you should have already received the update. If you have one of these devices and still haven't received the iOS 9.3 update, you might want to go into Settings > General > Software Update to manually check and see if you can install it. Older devices are not compatible with this latest update.
Once you have iOS 9.3 installed, you might be wondering: what are all the new features that it brings? We sum them all up here starting with the most prominent new one: Night Shift. Keep in mind that while the new features in iOS 9.3 will be available on all compatible phones, Night Shift requires you to have iPhone 5s or newer.
1. Night Shift
A bluelight filter
With a new handy button in the Control Center and the option to schedule Night Shift to automatically change the color of your display depending on the time of day (Go into Settings > Display & Brightness > Night Shift to tweak it), this is like having f.lux on steroids. It's great. The whole idea of Night Shift is to allow you to tweak your screen to strip off the blue light that is scientifically proven to interfere with your ability to fall asleep. By shifting colors to the red end of the spectrum, Night Shift allows you to use your phone in bed without worrying that you won't be able to fall asleep in the next half an hour.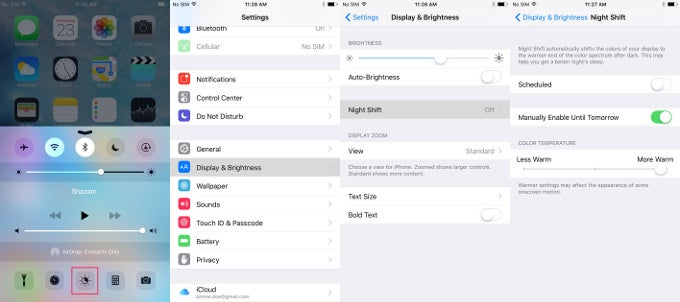 2. Education for iPad
Multiple users, cool sync
For iPad used in a classroom, it can now be set to support multiple user, so it's no longer required that one iPad belongs to one student. With the new 'Classroom' and 'Apple School Manager' progress for each user can be easily synced and teachers can mass-control all iPads in a classroom from their master device.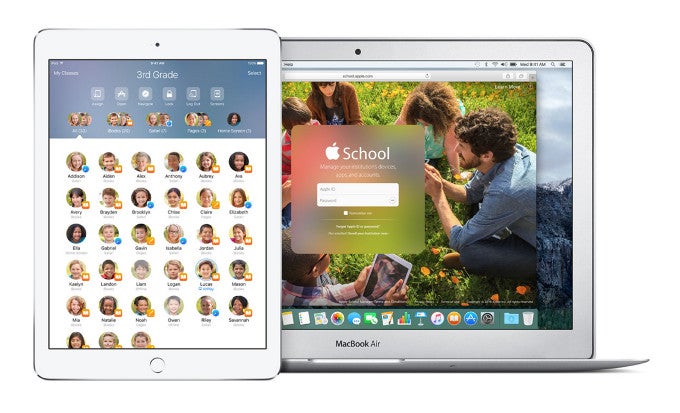 3. Pair multiple Apple Watches with a single iOS device
Useful for developers and... Flavor Flaaaav!
With iOS 9.3, you can now pair multiple Apple Watches with a single iOS device, an option that will be particularly useful for developers. Note that in order for this to work the Apple Watches have to be on the latest watchOS 2.2 version.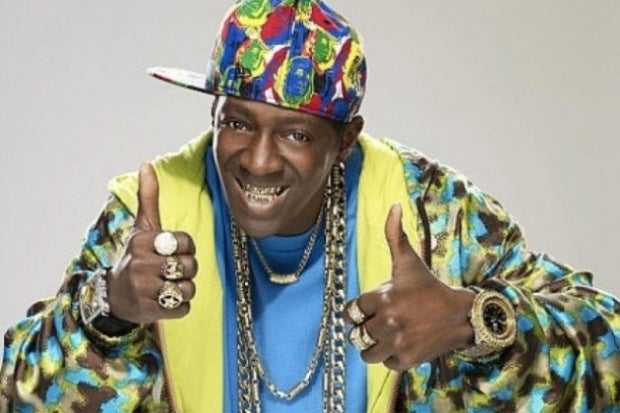 4. Extract regular photos from a Live Photo
Saves you precious space
Once you start shooting Live Photos, you might get hooked up: the feature is really cool. However, admittedly, you want it for a small number of photos and definitely not for all images. Still, you might turn it on and leave it there, so that Live Photos pile up and those take quite a lot of space that can easily pile up. This is quite the pain on the 16GB iPhone models. With iOS 9.3, you can now extract the regular photo out of the Live Photo, so it takes up less space. You do this by going into an image, tapping edit, and then disabling the blue live photos icon in the top left corner. Unfortunately, there is no way to do this for multiple images at once, so you'll have to do it for individual pictures, one by one.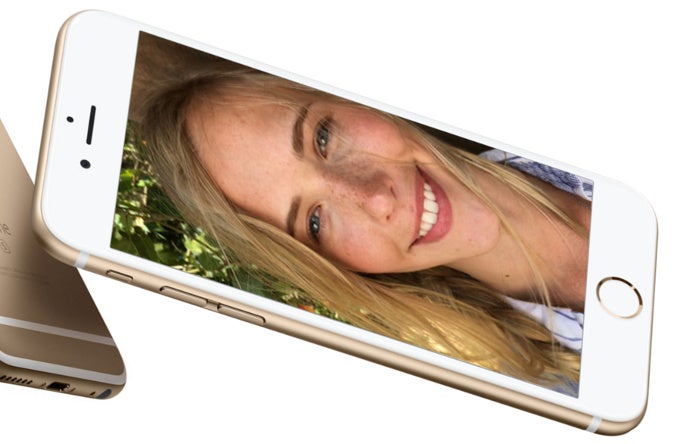 5. Password-protected Notes
Protect your private notes
A neat new option in the Notes application is to make some notes password protected and not visible to people who don't have your fingerprint or code. How do you password-protect a particular note? Tap on the note and then in the top right corner, tap on the share button and you will see the option to 'Lock Note'. Locked notes still appear in the Notes app, but you can only see the title, and not the content. Ah, now if only had the same option for images and videos!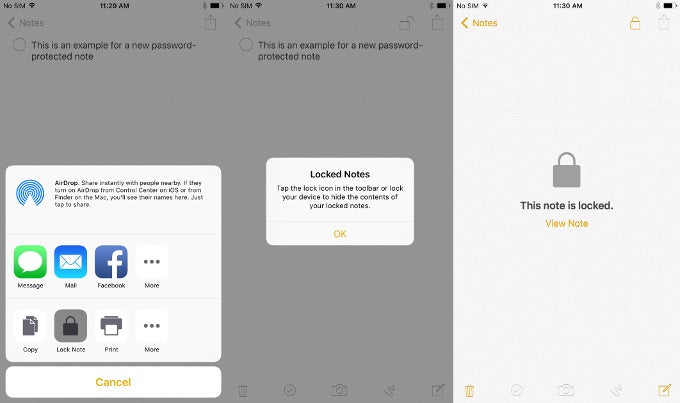 6. 3D Touch works with more apps
You can now use 3D Touch Quick actions with the Weather, Compass, App Store, iTunes Store and Health as well as Settings apps. In the latter, a 3D Touch gives you quick access to WiFi and Bluetooth, which is quite the time saver.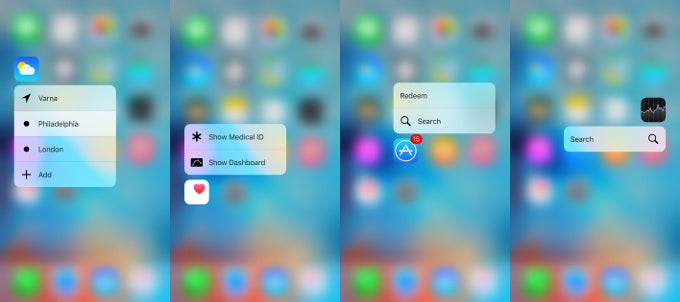 7. Apple Health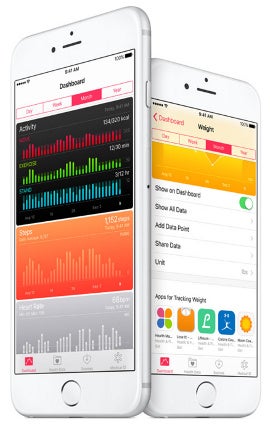 Apple Health is another app that gets new features that now make it a much closer match to the Activity app, so it can show Apple Watch Activity stats including Move calories, Exercise minutes and Stand hours. Plus, the app will now suggest you fitness apps that you should try.
8. Verizon Wi-Fi calling
9. Landscape mode for Apple News
10. Podcasts finally get full-screen video support
11. In iBooks, PDFs and eBooks that are manually added by the user now sync with iCloud