Apple's gross margin on HomePod sales lags behind its rivals' figures
13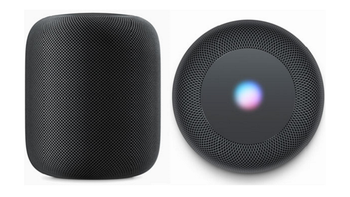 According to a report published by
Bloomberg
on Wednesday, Apple's HomePod smart speaker is providing Apple with a 38% gross margin with its price of $349. Analysts at TechInsights say that Apple is spending $216 to produce each HomePod unit and is making $133 in gross profit on each sale. That means that Apple's gross margin lags behind rivals Amazon and Google, producers of the Echo and Home line of smart speakers, respectively.
Amazon, which created the smart speaker category with the first widespread rollout of the Amazon Echo in 2015, has a 56% gross margin on its Echo devices. Google, which has three variants of its Home line of smart speakers, is said to have a gross margin of 66%.
Al Cowsky, TechInsight manager, says that Apple is willing to accept a lower margin on the HomePod in order to keep the price lower than it could have been. Cowsky says that by doing this, Apple will be able to make up in volume what it loses in profits on individual HomePod sales. A teardown by IHS reveals that Apple's gross margin on its flagship
Apple iPhone X
smartphone is 64%. Had Apple priced its smart speaker with a similar margin, the device would cost consumers $600. Obviously, to remain competitive in a market it is entering late, Apple decided to keep the price of the HomePod lower than it might have been by accepting a lower gross margin..
"Apple is compressing their margins a bit, wanting to go big or go home. In doing so, I suspect they reduced the selling price from a normal Apple margin in order to sell more units on volume."-Al Cowsky, costing manager, TechInsight
As expected, the audio performance of the HomePod has been fantastic, while Siri has failed to match her rivals like Alexa and Google Assistant. You can check out our review of the device by clicking on this
link
.
source:
Bloomberg