Apple files for a patent on new iPad cover that displays information even when closed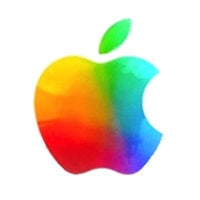 The USPTO on Thursday, published a new patent application from Apple entitled "
Integrated visual notification system in an accessory device
". The application details a new cover for the Apple iPad, that goes beyond protecting the device. The goal is the same as the newer smartphone covers offered by manufacturers like Samsung, LG and HTC, which is to give the user access to information even when the case is closed. Samsung and LG use a cutout which presents information on the phone's screen, customized to fit the cutout. HTC uses a series of dots that are cut out from the cover, and when backlit from the phone's screen, spells out information and images.
One case that Apple has filed the application for, presents notifications and alerts which means that the cover doesn't have to be opened so much. Using LEDs or other similar components embedded into the plastic flap of the case, Apple could alert users when they have received an email or a text message.The level of illumination could be controlled by the user. The lights might form words, like HTC's Dot View case, or they could be a notification to iPad users. More important messages could be signaled using a special icon, that would be seen near the top of the case.
Another version of the cover could feature a translucent flap, allowing light from the iPad screen to shine through, possibly even revealing important notifications from the tablet itself. Another option laid out in the patent application, would be a cover with LEDs covered with a panel of cutout forms with varying translucency. This could be used for a feature like a countdown timer.
The patent was first filled in 2012 and there is not guarantee that Apple will use the technology for a new iPad case.
source:
USPTO
via
AppleInsider