Apple faces $647K fine in Taiwan for forcing carriers to seek iPhone price approval
29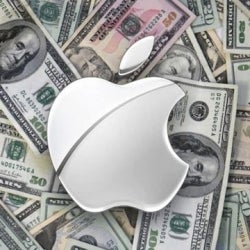 Apple today lost a court battle with Taiwan's Fair Trade Commission, which previously accused the tech giant of meddling in the iPhone pricing tactics employed by Taiwanese carriers.
The Taiwanese FTC slapped Apple with a
$647,000 fine for this back in December 2013
, and Apple's countersuit fell short of repealing the fine. Apple can appeal this decision, but if it loses that court battle as well, then the decision will be final.
According to Taiwan's FTC, Apple is breaking the local law by forcing Taiwanese carriers to get its approval for the prices at which carriers sell iPhones. Although this is not an uncommon practice for Apple - the company also does this in the United States - it does seem to be violating Taiwanese laws. Under the country's laws, carriers own the smartphones that they sell to their subscribers, meaning that they are free to price iPhones according to their own desires.
According to the Taiwanese Fair Trade Comission, Apple imposed contract prices for the
iPhone 4
, the
iPhone 4S
, the
iPhone 5
, and the
iPhone 5S
, while also determining iPhone subsidies, and the price difference between the newer and older iPhone models. In short, Apple was dictating the way Taiwanese carriers should sell iPhones, although this practice seems to have been put on hold for the iPhone 6 series, as the two new smartphones were launched after the original Taiwanese FTC investigation.

According to the International Data Corporation, in the December quarter, Apple's iPhone lineup held a 32 percent market share of the Taiwanese smartphone market. Some of Apple's largest supply chain partners are based in Taiwan, including here companies such as Foxconn, Hon Hai Precision Industry, and TSMC.
In itself, the fine is not a major setback for the iPhone maker, but the decision could set a precedent. It remains to be seen if other countries will follow in Taiwan's footsteps by barring Apple of its ability to dictate iPhone prices on local carriers.