Apple extending AirPlay to Bluetooth 4.0 territories?
1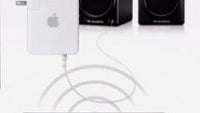 Apple is planning to provide accessory developers working with the iPhone, iPad and iPod touch with extended support for AirPlay via
Bluetooth 4.0
by introducing a new chip. Cupertino is hoping to make it easier for developers to make products by leveraging the low-power low-latency Bluetooth 4.0 specification. That's what the company has reportedly said to two thousand members of its Made for iPhone (MFI) program in China, Japanese blog Macotakara reports. Apple thus aims to expand the market for accessories seven-fold and we hope to see the biggest increase in health accessories and others that make perfect use of the low-power BT 4.0 profile.
The Bluetooth 4.0 standard allows wireless transfers of music and other data. Apple and particular products like the iPhone and the iPad have attracted the attention of many accessory makers in the past year and up until now Android and other rival platforms are rather neglected in terms of accessories. Now, with new chip, iOS devices would be able to
stream content
not only via AirPlay but also via BT 4.0. This will help users to make better use of the feature when they don't have immediate access to Wi-Fi networks.
Cupertino has started supporting BT 4.0 in its latest products like the MacBook Air and Mac mini, and just around two months ago the iPhone 4S arrived with support for the protocol. It seems that the inclusion of Bluetooth 4.0 is something that will become a standard for future Apple products.
The biggest advantage of BT 4.0 however isn't in music transfers where large chunks of data get shared between devices, but rather in small data transfers where the standard really shows its low power hunger and resulting battery efficiency. Among other of its benefits are the
extremely fast pairing
(reduced from 6 seconds for Bluetooth 2.1 to 6 miliseconds in 4.0) and the low latency of the connection. We've taken a deeper look at
why Bluetooth 4.0 is important
and why it could be a gamechanger, so don't hesitate to take a look.