Apple expects next quarter to be its best quarter ever with over $84 billion in revenue
16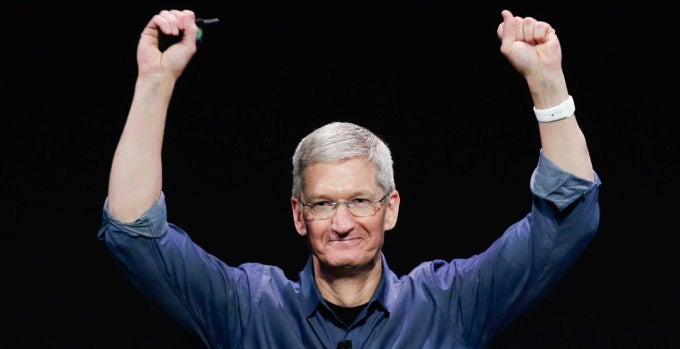 Apple might have beaten expectations for iPhone sales this quarter with revenue of $52.6 billion, but what investors were really looking forward to is what the company expects for its biggest quarter of the year, the upcoming Holiday quarter.
And Apple has some big expectations.
Last year, the company beat its own records and scored $78.4 billion in revenue, the highest any company in history has ever posted. This year, it expects to go much higher: Apple's projection for the Holiday quarter put revenue between $84 billion and $87 billion. It is those huge expectations that propped investors' interest and had the stock jump 5% after hours.
"I couldn't be more excited about Apple's future"
Even at the lowest end of these projections, Apple is guaranteed to have a blockbuster Holiday quarter. The driving force of sales is certainly the new, $1,000 iPhone X that is already driving huge lines across the globe on opening day.
Here is Apple chief executive Tim Cook's comment on the next quarter:
"As we close the books on a very successful fiscal 2017, I have to say I couldn't be more excited about Apple's future."
And here are the full projections for the Holiday quarter, presented by Tim Cook at the company's conference call:
As we move ahead into the December quarter, I'd like to review our outlook which includes forward-looking information. As a reminder, the December quarter in fiscal 2017 spanned 14 weeks, whereas the December quarter this year will include the usual 13 weeks. We expect revenue to be between $84 billion and $87 billion. We expect gross margin to be between 38 percent and 38.5 percent. We expect operating expense to be between $7.65 billion and $7.75 billion. We expect other income/expense to be about $600 million, and we expect the tax rate to be about 25.5 percent.
Recommended Stories