Apple executive Jeff Williams: "AI will change the world"
26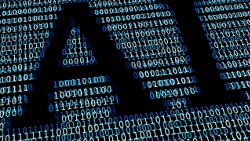 Apple's Chief Executive Officer Jeff Williams said today that Artificial Intelligence will change the world. The comments was made at an event in Taiwan to celebrate the 30th anniversary of chip manufacturer TSMC. The latter is responsible for all of the A11 Bionic chipsets used in this year's new crop of iPhone models, including the
Apple iPhone X
. Although Samsung is looking to return as a supplier of chipsets for the iPhone and iPad by next year, TSMC chairman Morris Chang described his company's relationship with Apple as "intense."
Williams said that "I think we're at an inflection point, with on-device computing, coupled with the potential of AI, to really change the world." While he called the phone a major AI platform with more apps expected to run AI features in the future, he said that Apple won't limit AI to the iPhone. Williams sees AI changing the way that health care is delivered. He sees the industry as being "ripe" for a major change.
"We think that the frameworks that we've got, the 'neural engines' we've put in the phone, in the watch ... we do view that as a huge piece of the future, we believe these frameworks will allow developers to create apps that will do more and more in this space, so we think the phone is a major platform."-Jeff Williams, COO, Apple
Apple isn't the only phone manufacturer betting big on AI. The second largest smartphone manufacturer on the planet, Huawei, has just unveiled its new flagship phone, the
Huawei Mate 10
, powered by
the company's new Kirin 970 chipset which includes built-in AI capabilities
.
source:
Reuters