Survey shows that Apple customers are willing to pay a higher premium for a foldable device
19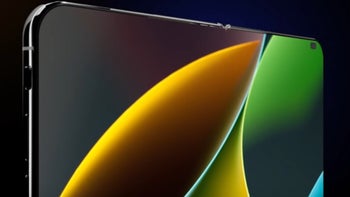 As we've already told you, Apple is
reportedly working on a foldable 5G iPad
that could be introduced as soon as next year. Not that the foldable niche of the smartphone industry is off to a great start. The Royale FlexPai hit the market late last year and this year we were all prepared to see how consumers would respond to the
Samsung Galaxy Fold
, the first foldable from a major manufacturer.
The device was scheduled to launch on April 26th, but Samsung canceled the release just days before it was supposed to take place. Several influencers who received review units failed to heed a warning from Samsung and peeled a plastic film off of the display damaging the internal screen. Debris and dust entered the device through openings in the hinges causing a bulge to form on the internal display belonging to at least one unit, and other models just stopped working. Samsung made some changes to the Galaxy Fold and
announced last month that the device will launch in September
. Also expected to be released that same month is the
Huawei Mate X
, which suffered through a delay of its own. Photos of the outwards folding model in the hands of Huawei executive Richard Yu show that
it too has gone through some changes
since being unveiled in February.
UBS sees Apple delivering a foldable iPad as early as next year, although it says a 2021 launch is more likely

While there is a strong curiosity factor, the price of the Galaxy Fold ($1,980 USD) and the Mate X (equivalent to $2,600 USD although the phone will not be sold in the states) indicates that only those with cash to spend will be able to afford the first foldable devices from major phone manufacturers. And today,
CNBC published
the results of a survey conducted by investment banking firm UBS. And it shows that 33% of those surveyed have an interest in buying a foldable phone. But as we just pointed out, price remains a key factor. UBS says that those responding to its survey were willing to pay on average, a $400 to $500 premium over the price of a regular handset to snag a foldable phone.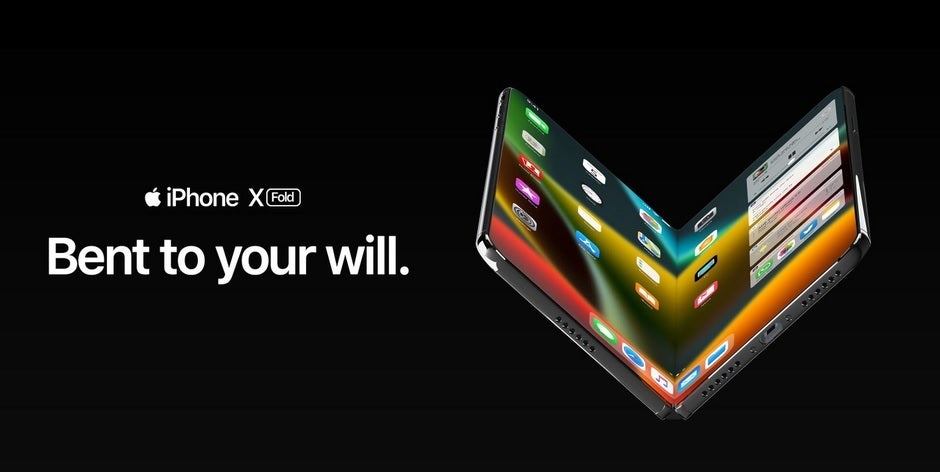 Fan concept of a foldable Apple iPhone
When it comes to Apple though, the respondents said that they wouldn't mind spending a little more for a foldable iOS device. UBS says that those who normally purchase Apple products are more interested in purchasing a foldable handset and would pay an even larger premium ($600) for a foldable device from the manufacturer. The firm's analysts say that while Apple could deliver a foldable next year, releasing one in 2021 is more likely. And in its research note to clients, UBS says that Apple is more apt to deliver a foldable iPad than a foldable iPhone.

UBS also notes that China is the country most receptive to foldable phones and the investment banking firm says that it is "reminiscent of how (China) drove larger displays" in the smartphone industry. And while the Galaxy Fold has had the aforementioned issues, the banking firm's analysts say that it will be Samsung that dominates this sector of the industry, at least in the early days. As the research note points out, Samsung has filed the most patents related to foldable devices than its rivals.
The UBS research team agree with other analysts who say that the price of foldable phones will have to come down before the segment becomes more widely accepted by consumers. For that to happen, manufacturers will need to cut costs dramatically. We should point out that Motorola is expected to offer a foldable Android reboot of the once extremely popular Motorola RAZR clamshell later this year. This unit is rumored to carry a $1,500 price tag, although it isn't expected to have a flagship chipset and the internal screen opens up to a more modest 6.5-inches. The Galaxy Fold opens up to reveal a 7.3-inch display while the Mate X opens up to become an 8-inch tablet.