Apple confirms acquisition of SnappyLabs and its burst photography app
6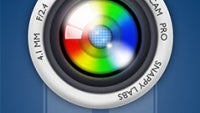 Following reports that
Apple has purchased SnappyLabs and its burst photography app
, SnappyCam, it seems that these reports haven't been greatly exaggerated. Over the last two days, SnappyCam has disappeared from the App Store, SnappyLabs' websites have become Internet history, and Apple itself has confirmed its acquisition in the usual manner -
"Apple buys smaller technology companies from time to time, and we generally do not discuss our purpose or plans."
Actually, SnappyLabs is the smallest technological company ever acquired by Cupertino. Its sole driving force was Australian electrical engineer John Papandriopoulous. He worked on SnappyCam for two years by himself, essentially reinventing the JPG image standard with the goal to bring the continuous shooting power of professional DSLR cameras to the iPhone. By virtue of his skillful engineering, the $1 app made the iPhone 5 camera that takes 3 to 6 photos per second in burst-mode, shoot 20 full-resolution photos per second. According to Papandriopoulous, SnappyCam pushed the iPhone 5's camera to its limits.
Now that everything is said and done, let's hope Apple will put its latest acquisition to good use. Smartphone photography could become
a major area of technological breakthrough in 2014
, and the purchase of SnappyLabs is a sign for great things to come from Cupertino in this direction.
source:
TechCrunch
via
Re/code