Apple awarded patent for display shock absorber
32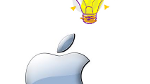 Apple expanded its Intellectual Property portfolio last week when it received a patent for a
display shock absorber
. This is essentially a rubber coating that protects fragile components, like the glass display on the Apple iPhone, from getting damaged. The patent, number 8,248,777, is entitled "
Viscoelastic Material for Shock Protection in an Electronic Device
," and was applied for back in September 2008. Apple received the patent on Tuesday. The inventor on the patent is Christopher Prest although the patent has been assigned to Apple.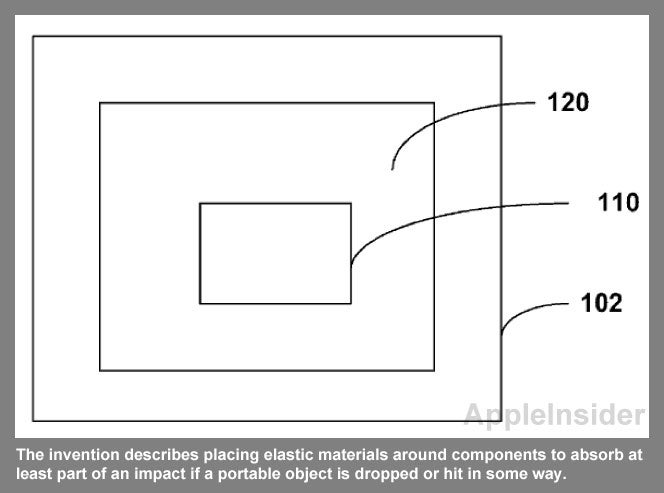 Diagram from Apple's patent application for a display shock absorber
The rubber coating is expected to absorb the impact by
changing its shape
if a device is dropped or gets hit. While rubber is used on the Apple iPhone to absorb shocks, other elastic materials could be used as long as the elasticity is enough to protect fragile components in the case of a "large impact" such as a fall from a great distance. The material should also have viscous properties to protect the components from the shorter drops that happen more often. Going back to Apple's iconic smartphone, the rubber coating in the form of a thin bezel has been installed between the display and the phone's exterior bezel.
We all drop our phones and the first thing that we usually check after gingerly picking up the fallen handset is the screen. Anything that increases the survival rate of the display after a drop, no matter how large or small, is going to be appreciated by the cellphone using public.
"This invention is directed to reducing the effect of shocks on electronic device components. The electronic device component may be surrounded by a boundary element operative to deform in response to impacts. By deforming, the boundary element may be operative to absorb energy received by the shock or impact without passing the energy on to the electronic device component. To maximize the effectiveness of the boundary element over a range of different impacts (e.g., strong, instantaneous impacts and weak impacts over time), a viscoelastic material may be used. The characteristic properties of the viscoelastic material may be selected based on expected impacts to the electronic device component."-Abstract from Apple's patent
source:
USPTO
via
AppleInsider
Recommended Stories