Apple Watch owners not rushing to recommend it to friends and family
63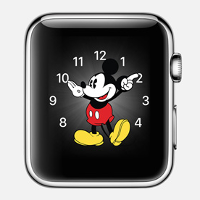 Research firm UserTesting surveyed 52 Apple Watch owners and found that while most liked Apple's first entry into the wearables category, they felt no overwhelming desire to recommend it to friends and family. In fact, only 38% of those surveyed said that they would suggest to their peers that they buy the Apple Watch. Still, a large number of Apple Watch users say that the device makes their lives easier by allowing them to see notifications without having to pull their iPhone out from a pocket.
19% of Apple Watch users surveyed complained that third party apps on the watch were slower and less reliable than Apple's own applications; this was the issue that was voted the most problematic thing about the timepiece. Former Apple director of marketing (1987 through 1997) Michael Mace is now the vice president of mobile at UserTesting. "
These survey results are not overwhelming
," said Mace. "
If Apple wants people to get excited and recommend heavily, it needs to get additional hooks. Third-party apps will be best way.
"
Last week at WWDC,
Apple announced watchOS2
which will allow developers to create native apps for Apple Watch. This means that the watch itself is responsible for processing and the crunching of data instead of the iPhone paired to the watch. Developers are being given more access to the Digital Crown, the Taptic Engine, heart rate monitor, accelerometer and the microphone. This should improve the experience of using third party apps on the device.
There are things about the Apple Watch that users like. The features that garnered the most votes in the survey at 29% were step counting and the tracking of fitness goals. 19% enjoy getting notifications using haptic vibration. UserTesting's Mace says that overall the Apple Watch is off to a good start, but says it is not a "
wild hit
." He adds that where it goes from here depends not just on third party developers, but also on the changes Apple makes to the watch.
Rumors suggest that the second-generation Apple Watch will be a stand-alone model similar to the Samsung Gear S. This means that it won't have to be paired with an iPhone and users will be able to make and take calls and receive notifications directly from the timepiece.
source:
Forbes