Apple Pay continues to grow - now accepted at 35% of all stores in the US
13
Since its initial release back in late October of 2014, Apple Pay has grown and improved quite a lot. The service has gotten faster and more secure to use, a wide selection of cards and rewards memberships are now compatible with the platform, and more and more retailers are continuing to adopt the contactless payment solution. Apple Pay is available on the iPhone, Apple Watch, and even Safari. The service is growing at a rather steady rate, and at
Re/code
's Code Commerce conference that took place in San Francisco on Tuesday, December 6, Apple Pay's chief Jennifer Bailey revealed just how well the platform is actually growing.
While hardcore numbers and statistics weren't given out, Bailey did say that around 35-percent of all stores in the US are now accepting Apple Pay. That 35-percent may not sound like a huge number, but it works out to over 4 million physical outlets. It's estimated that this number could grow to as many as 2 out of 3 retailers accepting Apple Pay come 2017, and a great deal of this growth can be accredited to the announcement that Gap will introduce Apple Pay support at some point within the next few months.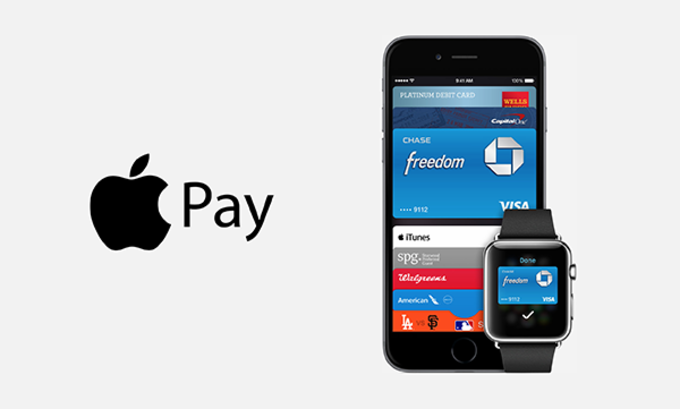 Another reason for this growth might also have to do with the United States' recent adoption of EMV chip cards. When talking about EMV tech, Bailey said that "Once you figure out you have to dip, you wait awhile, you wait awhile" in regards to the lack of speed that this payment method offers. Bailey did go on to say that "Knocking EMV is not necessarily the way to go", and that Apple is instead focused on building up relationships with new partners and holding onto existing ones.
The move to EMV could be a big a huge benefit for Apple Pay.
While Apple may not be focused on trashing EMV, the US's move to this tech is beneficial for another reason for Apple Pay. In addition to NFC payments generally being faster and more efficient than EMV, the new EMV payment systems that stores are being required to purchase often come with NFC support built into them (hence a greater adoption of Apple Pay support).
Android Pay and Samsung Pay are both continually doing what they can to snatch up as much of the mobile payment market as possible, and with LG expected to announce their own contactless payment solution next year, the market is about to get more crowded than ever. The year of 2017 should prove to be a rather exciting one for all of these mobile payment services, and here's to hoping that Bailey's estimations of Apple Pay's growth for next year turn out to be true.