The music streaming competition just got more interesting
9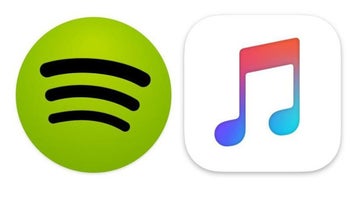 There is no shortage of players in the music streaming space and the metrics used to determine success are also pretty complex, but from one (albeit narrow) metric Apple Music just passed Spotify, but it's too early to say for sure what this means for either company. Even so, it appears to cement Apple Music as a major player in the music streaming space.
Apparently, in the month of February, Apple Music passed Spotify in terms of paid U.S. users for the first time ever. Apple Music counted 28 million paid subscribers in the U.S. while Spotify had just 26 million, and Apple Music had a faster growth rate than Spotify. That seems good, but for full context there are a few things to keep in mind. First and foremost, Apple Music doesn't even have a free tier for subscribers, so that 28 million is essentially the entire U.S. userbase for Apple Music (not counting anyone on a free trial.) Spotify does have a free/ad-supported version and taking that into account, Spotify does have more users in the U.S. than Apple. The ad-supported tier doesn't generate as much money for Spotify but it does add up.
Beyond all that, we're sorry to say but the U.S. is only one country in the world and Spotify has almost twice as many paid subscribers globally as Apple Music does (98 million to 50 million as of December). And, that gap gets considerably bigger once you include the ad-supported tier which bumps Spotify's userbase to more than 200 million.
Of course, music streaming is Spotify's entire business, whereas Apple Music is one service offered by the behemoth. Any paid subscribers Apple gets is just gravy, whereas that's the lifeblood of Spotify. Still, it's something to keep an eye on going forward.