Apple HomePod vs Amazon Echo: the key differences
6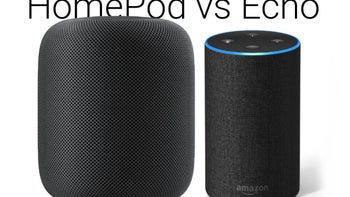 Amazon was the first company to truly push the smart speaker experience in the household with its Echo lineup of Alexa-powered speakers, and these days those cheap speakers have a place in nearly every tech-savvy US household. But there is a new rival on the horizon: Apple's
HomePod
, a different kind of smart speaker with a premium price and a focus on outstanding sound quality.
Which one should you get? What are the key differences?
Read on to find out.
Design and Size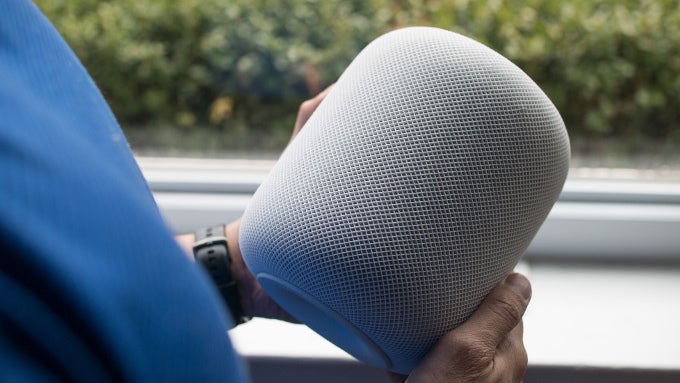 While both speakers are not big by any stretch of the imagination, the HomePod is still the bigger of the two: it's nearly twice the size of the diminutive Amazon Echo (2nd gen) and it feels sturdier and heavier.
Both speakers have a cylindrical shape, but the HomePod is slightly curvier and looks a bit more stylish. Both will fit well in a typical home as they use a nice-blending fabric finishes. You have a variety of color options on the Echo, and two colors - white or space gray - on the HomePod. The Echo also has a distinct wooden finish, if you prefer that.
Sound Quality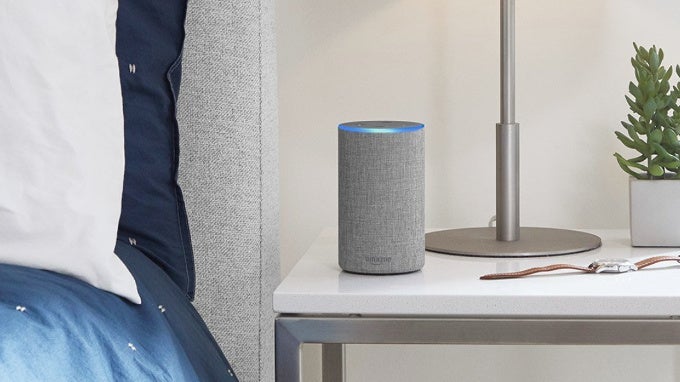 To understand the sound quality of these two speakers, let's first look at what is actually inside them: the Echo has one 2.5" woofer in the middle and one 0.6" tweeter at the bottom, while the HomePod has a much larger, 4" woofer and an array of 7 tweeters around the device, that are smartly controlled to beam sound to the room depending on where the speaker is positioned.
The HomePod also has a dedicated low-frequency microphone that is used to detect the bass level from the woofer and to automatically adjust it to prevent from distortion, so you get a clean, non-distorted sound at even the loudest volume.
Overall, sound quality is a big win for HomePod, which sounds surprisingly amazing. The Echo sounds okay if you just want to hear things louder than on your phone, but it distorts and is not nearly as clear as a proper speaker should sound like. You can, however, easily hook it up to a more powerful traditional speaker via that AUX port.
One thing that you still cannot do with a HomePod is to pair two of the speakers for multi-room or just fuller audio. The feature is expected to come with AirPlay 2, which in turn is expected to launch in a few months with the iOS 11.4 software update. With the Echo, you can easily pair two or more speakers for a true multi-room experience.
Smarts: Siri vs Alexa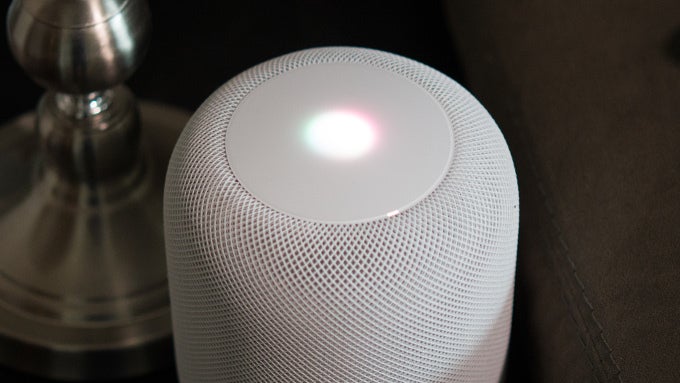 Alexa has the skills system that allows other companies to develop content for users, so you get a very wide array of functionality. The HomePod completely lacks such a system and is far behind in terms of actual voice assistance functionality.
Alexa being an Amazon product also works great with Prime and ordering things on Amazon is an effortless process.
Privacy and Security
With this cleared out, what about the way the two speakers handle your voice requests? Are they encrypted? And can anyone else crack into your device or your voice requests?
With the Apple HomePod every request you send and every command are encrypted, so that others (including hackers) cannot look into the requests you have sent to the device over time. However, this comes at the price of the HomePod not being able to recognize your voice from other people's voices. This means that if you have the 'Personal Requests' feature enabled on the HomePod, everyone can ask Siri to read your text messages out loud and even send messages from your account.
On the Echo, your voice requests are stored on a server, but you can go into Settings > History in your Alexa app to delete your voice history.
One features the HomePod does not support is hands-free calling. If you try to call someone on the HomePod, it automatically routes the call via your iPhone, and you need to manually switch to the HomePod from the iPhone to carry on with the conversation via the speaker. In contrast, you can easily do hands-free calling on the Echo.
Controls and user privacy
Neither of the two speakers has a touchscreen, but that is kind of the idea as you want to interact with a smart speaker by voice commands. There are, however, more expensive Echo models that do offer a speaker if you want to watch videos on it or check the weather quickly, while Apple does not offer a smart speaker with a screen at all.
In terms of controls, you have a touch surface on top of the HomePod with no actual physical buttons. You can use it to control the volume and switch tracks, while on the Echo you cannot switch tracks via a button, but you do have actual clickable physical keys that you can use to still control the volume and mute the Echo (a mute button is not present on the HomePod).
Compatibility with other devices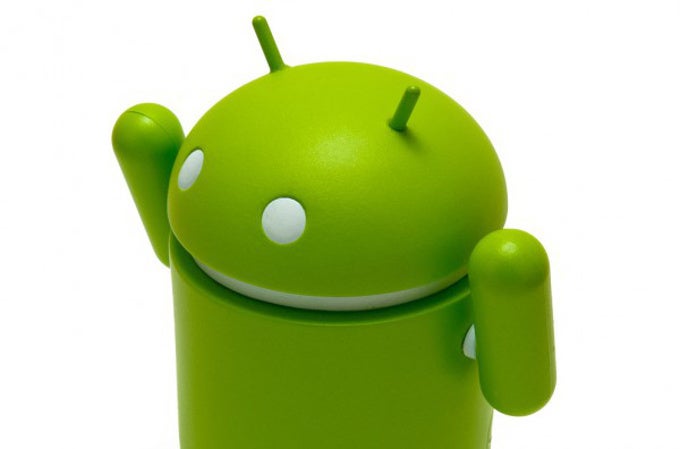 When it comes to compatibility, the Apple HomePod is very limited as it only works fully with Apple devices, while the Amazon Echo is compatible with various devices, including iOS and Android devices. The HomePod supports iPhone 5s or later, and other iOS devices running iOS 11.2.5.
Apple's speaker also only supports the Siri assistant and if you try to control music streaming with your voice, you need to use Apple Music as this feature will not work with Spotify. You can still stream Spotify via AirPlay, but you cannot use voice commands with it.
The Echo also has a 3.5mm audio output, so that you can easily connect it to a non-smart speaker that sounds great and still have great audio quality, an important consideration.
Prices and Final Words
There couldn't be a bigger contrast between these two devices than their price: the Apple HomePod is a premium wireless speaker that costs $350, while the Amazon Echo (2nd gen) costs $100 (at the moment of this writing it is on sale for just $85). You could buy three or four Echos for the price of one HomePod, and that might actually be a wise thing to do if you want to have a true and effortless multi-room experience.
At the end of the day, the HomePod kills the Echo in terms of sound quality, as Apple's speaker has the aural reproduction of a high-end speaker with great clarity, bass that does not distort and an overall great sound. But then, Siri looks inept when compared to the vast arrange of skills and Amazon Prime support on the Echo, and for a true smart speaker functionality, the Echo is the only one that lives up to that promise.
Overall, if you don't absolutely need the best sound quality, the Echo is an easy recommendation as it is cheap and does not sound too bad. If you value great sound quality and are all about the music, though, the HomePod is the obvious choice.