Apple Healthbook app leaks out: a health & fitness tracking hub
14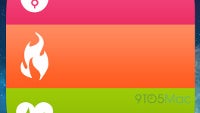 Apple CEO Tim Cook recently said that Apple has "big plans" for 2014, but it was hard to say what area those plans were really in. Now, we are getting the first big hint with a leak of a brand new Apple Healthbook app, a one-stop shop for health and fitness tracking. Healthbook is a hub that aggregates data about your well-being and activity, while in terms of interface, it looks a lot like Apple's Passbook application.
9to5Mac vouches for the authenticity of these screenshots, allegedly showing the new Healthbook with all its features, but keep in mind that - even if true - Apple is not guaranteed to release this app. If it does, though, it's possible that Healthbook gets released either alongside a future iOS 8, or the rumored iWatch.

Judging by these leaked images, Healthbook should provide tracking of 11 essential health and fitness stats, plus it will contain an 'Emergency Card' that - should the need arise - could be used by medical professionals in emergency situations. The one big question with all this, though, is where the data for this comprehensive health and fitness hub will come from. Some of the data in tabs like 'Activity' could actually come from an iPhone itself, but most of it (like blood pressure readings) is clearly unobtainable with just an iPhone. It's only logical to assume that the rest of the data will come from either the mythical iWatch, and/or from third-party accessories like the Nike Fuelband or Fitbits (there is also the possibility to manually type in some of the information). Let's see what measurements this new app will aggregate.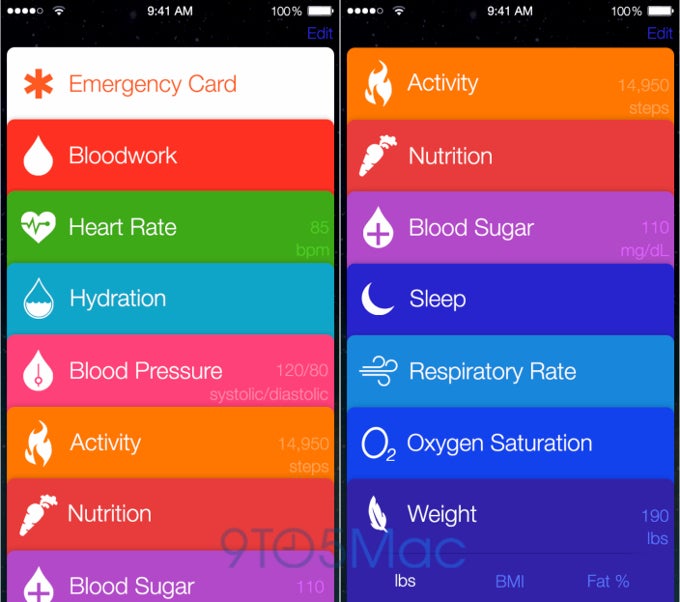 Listen to your heart with 'Blood Pressure' and 'Heart Rate' monitoring
We'll speak more about each of the 'chapters' in this Healthbook, but first, we should focus on the most novel and daring one - blood pressure. The upcoming Samsung Galaxy S5 promises to be able to accurately track your heart rate (and with an app you can check your heart rate on any Android smartphone or iPhone with an LED flash), but there is no smartphone that can track your blood pressure. Moreover, there are few standalone smartphone accessories that can do that (iHealth makes a blood pressure monitor, for instance). This raises the question whether the rumored iWatch could have such super-powers, or whether Healthbook will be getting this blood pressure reading from a third-party device. We don't know the answer to that question, but it's worth noting that pulling such a feature in an iWatch would be extremely challenging.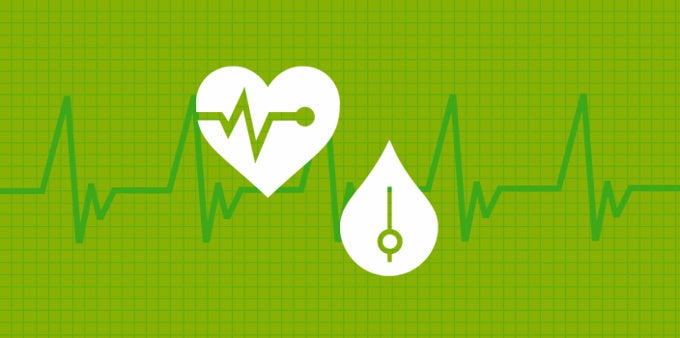 A better app for diabetics with blood sugar tracking
Other extremely interesting health-related features included in Healthbook are blood stats like oxygen saturation, sugar levels, and general bloodworks. Did you know that there are 26 million people suffering from some form of diabetes in the United States alone (and Type 1 diabetes patients have to check their glucose levels multiple times a day)? They would obviously benefit hugely from a convenient way to track their blood sugar (glucose) over time. Right now, there are tens of blood sugar tracking apps on the App Store, but with Healthbook, we might finally have a more centralized solution.
Oxygen saturation, on the other hand, helps measure your respiratory rate, and is another stat that will help you have a better understanding of your health situation.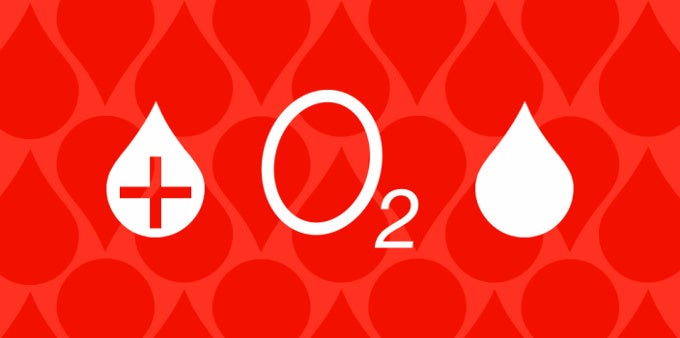 For athletes: hydration and respiratory rate measurements
Then, you have stats like hydration tracking and respiratory rate measurements, two key stats for athletes. What's really interesting is that the actual technologies to measure your, say, respiratory rate (the amount of breaths one takes per minute) are very complex. Right now, there is only a handful of products that actually measure your respiratory rate (like the Hexoskin futuristic shirt), while for hydration, you can get a smart bottle that automatically tracks how much liquids you drink. We are really curious to see whether Apple is planning on offering some devices in those areas, or whether it'd rely on third-party gadgets for those measurements.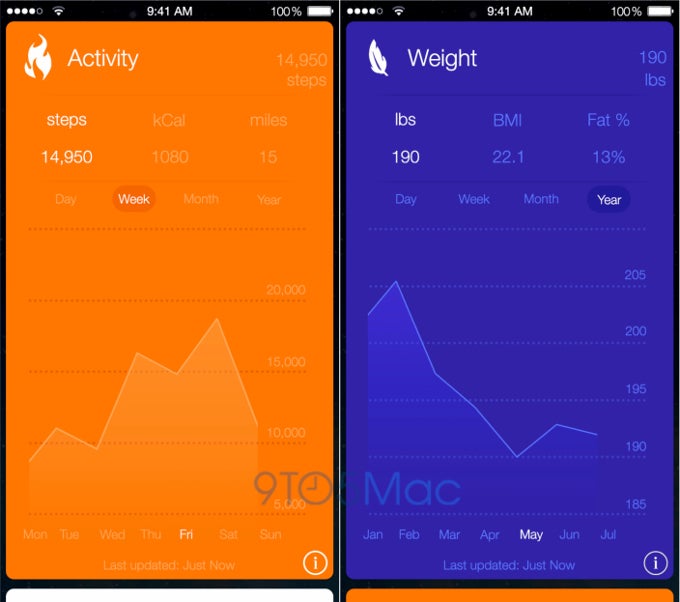 Sleep tracking
Apple will also aggregate data about your sleep in Healthbook. Cupertino has hired renowned sleep expert Roy Raymann, and it could be using his experience for this feature. The sleep 'chapter' of Healthbook will give you information about your total sleep against the light sleep phases, and it'd tell you things like how much time it took you to fall asleep.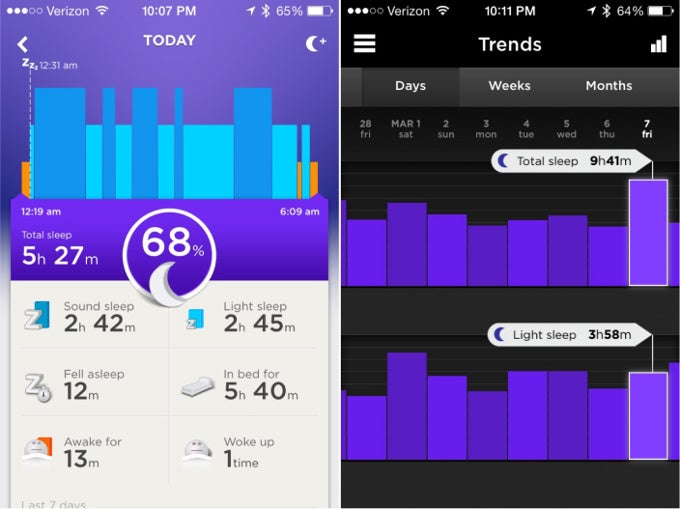 All in all, Healthbook seems like a very comprehensive health and fitness aggregator app that could signal a huge new market for Apple. If Cupertino indeed releases Healthbook, we do expect to see at least some of the stats in the app coming from first-party apps, but also - we expect a huge ecosystem to form around it. How do you feel about Apple going the health and fitness route, are you excited?