Another Nokia Lumia 920 video reveals "Transfer my Data" and "Nokia Drive+" apps
5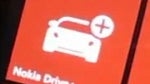 If you wanted to see more videos of the
Lumia 920
in action
beyond the bunch we showed you earlier
, here is another one. The video itself provides a comparison to the Lumia 900 and provides some up-close shots of the top and bottom of the device. There, you can see the device is not razor thin, but it looks comfortable to hold in the hand. The video belies the specified 10.7mm thickness of the Lumia 920.
During the video, if you pause around the :10 second mark, you will see an app listed as
Transfer my Data.
This is certainly a Nokia app, since it does not appear
in the SDK video that gave us a decent tour of Windows Phone 8
. How that app functions is not known, perhaps it is a Nokia-centric cloud-based back-up for or may be designed to assist with transferring data from any device.
Another app to take notice of is that Nokia Drive is called
Nokia Drive+
, which you can spot at about the :23 second point. As Nokia Maps is providing the data for turn-by-turn navigation which will be accessible to all Windows Phone 8 devices, the "plus" is probably meant to provide some distinction for Nokia users. What the plus represents is not known, but it may mean merging other Nokia services, like Nokia Transport and some new augmented reality goodies.
Check out the images and video below.
sources:
Nokia Gang
via
wpcentral