Android storage speed comparison: which phone has the fastest IO performance?
60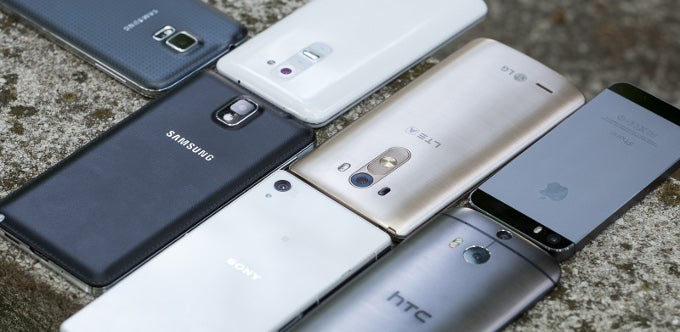 One of the most underreported smartphone specifications is the speed of the internal NAND storage. This, however, remains a key factor for a smooth, stutter-free performance on Android, and this became painfully obvious a couple of years ago when the slow internal storage of the original Nexus 7 tablet and the lack of TRIM support caused huge bottlenecks. The end result was many unhappy users that felt their device was too slow for comfortable use.
Following Android versions starting with Android 4.2 Jelly Bean added software fixes, but hardware is also an important part of the speed of a phone's internal storage.
In order to have a perfectly smooth experience on Android, the IO performance is key, and today we take a look at the most popular Android flagships and how they compare in terms of NAND performance. We've used the awesome AndroBench tool, a free app on the Google Play store.
We test sequential and random speeds
Testing is divided in two categories: sequential speeds and random reads. Substantial speeds happen when big files are written or read to the storage, things like a movie, which is stored in 'sequential' blocks of the memory. The faster the result here, the faster you'd be able to move around larger files in the system.
The second and more important factor for the smooth Android experience are random speeds, which measure the speed of reads and writes in different blocks of the NAND storage. Random writes and reads is exactly what happens when apps update in the background (many small bits of data written and read), as well as when you are multitasking. Greater random speeds usually translate in fewer dropped frames.
The IO performance speeds below are all in MB/s, and the higher the values, the faster a phone's internal storage is. Take a look at the fastest Android smartphones right below, and don't forget that our benchmark section is where you can find these and many other measurements.