Android sees strongest growth in two years as iOS and Windows Phone's market shares slide
99+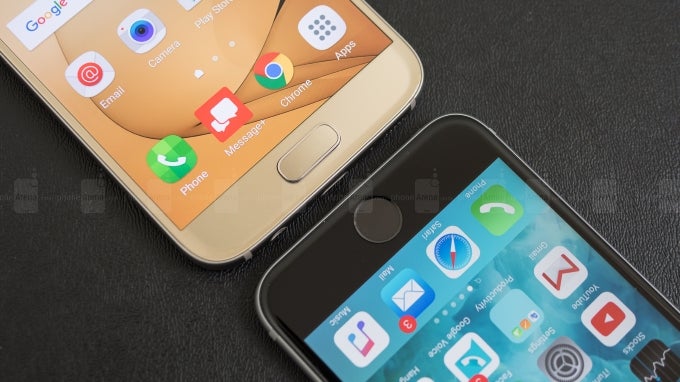 Has Android 'won' the ongoing boxing match with iOS, its arch-adversary? Technically, iOS may be a faster and more nimble athlete, but Android has certainly won by score, and what's more, its supporters over the world keep growing! Kantar Worldpanel's mobile OS market share data for Q1 2016 shows Android's market share in the EU5 (Great Britain, Germany, France, Italy, and Spain) region gained 7.1% to reach 75.6%. In America, the robot saw a 7.3% increase to 65.5%, and China's Android share grew by 6% to over 77%.
To say Andy the droid is doing fine would be an understatement, considering it's got more than half the market in those places all for him. Kantar's Lauren Guenveur agrees, pointing out that not only has the OS seen its strongest growth across the EU5 in over two years, but the uprising is driven by different brands and ecosystems specific to those regions.
Android has survived the "thermonuclear war" waged on it by the late Steve Jobs.
Meanwhile, iOS' share declined in the EU and China, and one-time Windows Phone users steadily switched to Android, for Google's OS has offered
"a better user experience with a variety of brands and models across a multitude of price points,"
as noted by Kantar's Dominic Sunnebo. Interestingly, users from former Windows strongholds like Italy and France opted for mid-range droids by the likes of Huawei, Wiko, and Asus, while Britons were hot for Samsung's affordable J5 and A5 handsets.
Although high-end smartphone sales are slipping as customers increasingly consider value-oriented options, the Galaxy S7 was still the fifth best-selling device in America, while Motorola increased its market share by nearly 3% thanks to promotions by Verizon. However, Android's hegemony could be threatened by none other than the "potent munchkin" that is the iPhone SE, which could find itself in high demand during the second quarter – particularly in China, where it has the potential to become a successful mid-tier offering.
source:
Kantar