Android: how to make Bing or Yahoo the default search engine in Chrome
46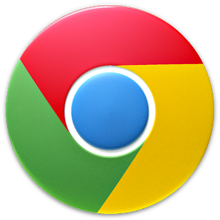 Please note: this is a tutorial for inexperienced users (beginners).
If you use Chrome as the everyday browser on your Android phone or tablet you probably know that, like other browsers, it allows you to search the web directly from the address bar. The default search engine in this case is, of course, Google. However, if you prefer another search engine, Chrome allows you to change that.
Instead of Google, you can make Yahoo or Microsoft's Bing your default search engine, and even choose Ask or AOL (though almost no one uses these two anymore).
Changing the default search engine in Chrome for Android is a simple thing to do. Whether or not you have open tabs when you fire up Chrome, you'll need to tap on the menu button found on the upper right corner. A dropdown menu will then show up (this lists more options if you have at least one tab open). Select Settings from the dropdown menu, then go to Search Engine (this should appear right below your email address). After that, you'll see a list of available search engines that can be set as default. As already mentioned, besides Google, the list includes Yahoo, Bing, Ask and AOL. You can change and re-change the default search engine at any time - Chrome saves your settings instantly.