Android developers will soon be allowed to build Google Now access into their apps
20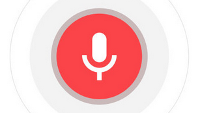 A big change is coming to Google Now. Aparna Chennapragada, Director of Product Management for Google Now, revealed at SXSW on Sunday that an open API will be available soon that all developers can build into their apps. This will give Google Now the ability to search for information from more apps than just those allowed by Google.
And if you're curious about what happens when Google Now finds different info from two different sites, "individual user app usage patterns" will be used to determine which information to go with. That means that in a situation when more than one answer is being provided by competing apps, your personal app usage will be used to make the decision what Google Now will tell you.
And if you love going to theme parks, there is further good news for Google Now users. Chennapragada has the Google Now team working on displaying cards that would show how long the wait is at certain attractions for various parks. The idea for this came from a trip she made to Disneyland, where long lines can eat up most of your day.
Another focus for Google Now is to personalize some experiences. For example, if someone likes to arrive at the airport earlier than normal to catch a flight, this knowledge could be built into Google Now cards. We could see more personalized information coming over the next year.
source:
TNW
via
Engadget