Android cost Google over $97 million in 2010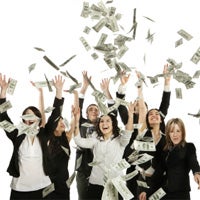 While Google and Oracle duke it out in court over Java patents and trademarks, Android was dragged into the matter because Google wants to include certain Android expenses as copyright damage and Oracle feels that it should not be allowed to do so.
Since Google does not publicly report Android's financial information, Judge William Alsup, who is presiding over the case, sealed an internal Google document that details Android's 2010 profit and loss summery, but Alsup did read portions of it aloud in court.
Even though Android netted approximately $97.7 million in revenue for Google that year, it managed to lose money in every single quarter of 2010. "That adds up to a big loss for the whole year," Alsup said.
While those numbers may appear to be unsettling at first, it needs to be considered that Android was announced in 2007 and the first phone was only shipped in 2008. It takes time and a significant investment to bring a product like that to market and turn a profit. It is also a bit more difficult to track because many of the revenue streams from Android are generated indirectly.
That was also 2010, we would assume that by now, especially based on its growth, Android should be turning a profit. It is obvious that Google is looking at the long haul when it comes to Android profits, but until it shares some hard numbers with the world, it is all just estimates.