Android apps price limits raised in Google Play around the world
8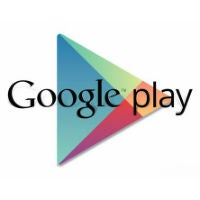 Google quietly changed some rules around how much Android apps are allowed to cost in the Play Store. All around the world, the app price limits have been raised, potentially meaning more money for developers. In the US alone, app can now be listed in Google Play for as much as $400, which is quite a jump from the previous limit of $200.
While the price limit doubled in the US, the bump was more dramatic in other regions around the world. In Canada, the limit went from $210 to $500; in various European countries, the limit is now £300, up from £150; in the UK, the limit went from £150 to £300; Mexico saw the limit jump from 2,500 pesos to 7,500; Australia is up from $200 to $550; India is up from 16,000 rupees to 26,000; Indonesia is up from 2,200,000 rupiah to 5,500,500; and, in Brazil the limit is up from 500 real to 1,500.
Obviously, it is rare to see any apps being sold outright for these prices, but we'll undoubtedly be seeing new in-app purchase options for all of the top grossing freemium games that like to suck as much cash out of people as they can.