Android Trojan horse app uses shame to curtail your piracy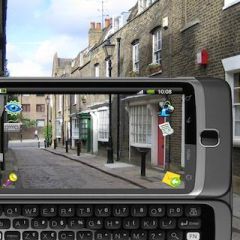 If the threat of a lawsuit or even criminal charges isn't enough to deter you from piracy, then perhaps public shame will do the trick. The
'Android.Walkinwat' app presents itself as a free alternative to the popular 'Walk and Text' app
, which uses your camera to let you see ahead while still focusing on your screen. But while 'Android.Walkinwat' doesn't carry a pricetag, it's anything but free.
The app is downloaded from a number of alternative Android app markets, and then
works like a Trojan horse within your device
. It will first redirect you to the legitimate link to download the paid 'Walk and Text' app. But the real shaming comes when
it secretly sends the following SMS to your entire contact list
:
"Hey, just downloaded [sic] a pirated app off the internet, Walk and Text for Android. Im stupid and cheap, it costed [sic] only 1 buck. Don't steal like I did!"
After that, the app will bring up a message on your screen, which says ""We really hope you learned something from this. Check your phone bill ;) Oh and dont forget to buy the App from the Market."
AVAST Software, the Czech Republic-based security company, says the app can be traced to Georgi Tanmazov, the CEO behind Incorporate Apps' legitimate version of 'Walk and Text'. Users suggested that the Trojan horse was copying their contact lists, but Tanmazov and Incorporate Apps dismissed the rumors with the following statement:
"We are looking into ways of filing a lawsuit against AVAST from CZECH REPUBLIC, company which has a vast interest in spreading fear in favor of their products! We are denied contact to any officials from that company and our calls are being blocked or ignored."
While we respect the right of Incorporate Apps to protect their copyrighted works, don't you think a Trojan horse shame-fest is a little much? Legality aside, it will put a bad taste in your mouth the next time you consider buying from Incorporate Apps.
source:
L.A. Times Tech Blog