Android Pay to eventually overtake Apple Pay?
50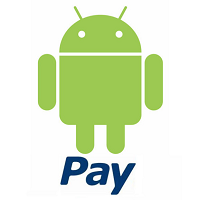 Mobile payment services got a shot in the arm from Apple Pay. Such services seemed stuck, destined to be a tool that no one used until Apple Pay changed things. Apple's advertising, the popularity of the iPhone in the U.S., and consumer's desire to make checking out at the store a quick and easy experience, combined to make Apple Pay the early leader in mobile payments.
But a report by Digitimes says that Android's 75% global market share will eventually make shops and banks more interested in offering Android Pay than Apple Pay. Apple's global share is 20%. In addition, Apple Pay is found only on the newer iPhone models and Apple Watch. Any Android phone with NFC enabled will work with Android Pay after a simple software update. Lastly, Google has said that it won't take a fee from the use of Android Pay, while Apple collects a percentage of each transaction that uses Apple Pay. That difference alone could lead many retailers to join Android's camp instead of going with Apple.
Android Pay has multiple verification options including fingerprint scanners, eye-scanners and PINs. This allows the feature to be used by Android phones in the entry-level, mid-range and high-end categories. According to Digitimes, it all means that Android Pay will eventually become the most popular mobile payment system, used by more people than Apple Pay.
The report didn't mention Samsung Pay, which
launched in the U.S.late last month after a successful test in South Korea
. Because Samsung Pay uses both NFC and MST (magnetic secure transmission), retailers don't necessarily have to support NFC to use it. As long as a retailer swipes credit cards, they can use Samsung Pay. This means that 90% of the retailers on the globe already use it. But like Apple, Samsung Pay is limited in the number of devices that support it.
source:
Digitimes