Android 7.0 makes it easier to switch from iOS
22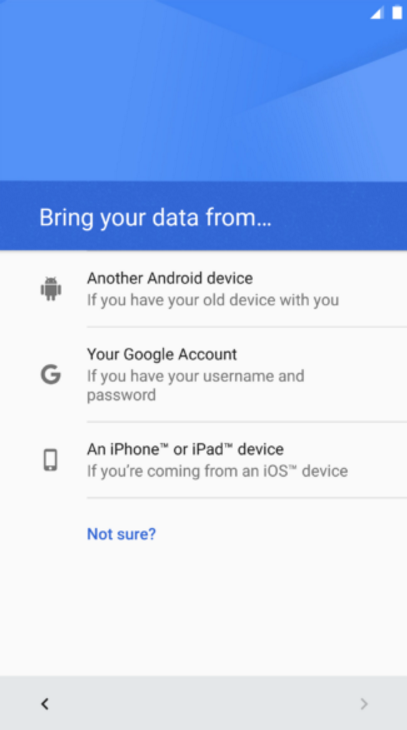 Moving from iOS to Android is easier with Android 7.0
So let's say that you've been using iOS for some time. And all of a sudden, you see this Android model that has everything that you want from a smartphone. If your new handset has Android 7.0 pre-installed, jumping platforms from iOS to Android will be much easier. When setting up a new Android 7.0 powered handset, you will have three options to choose from. Select the one that is for those coming to Android from iOS, and you'll be told to go to
www.android.com/switch
.
From that website, you'll be able to move over email, contacts, photos, music and find your favorite apps from the Google Play Store. The app creates a new Google account that you are basically moving stuff over to. It is not as seamless as you might like. For example, moving over contacts is a five step process that requires the use of iCloud, a vCard file, and a Gmail account. Photos and music are uploaded through Google Photos and Google Play Music Manager respectively.
Apple has its
Move to iOS
app for those making the reverse change. Every time each platform has a hot new model, you can be sure that there is some switching going on. For example, the
Samsung Galaxy Note 7
might have led some iPhone users to leave iOS for Android. And you can be sure that next month there will be some Android users looking to make the leap to iOS when they buy the new
Apple iPhone 7
or
Apple iPhone 7 Plus
. Remember, these are merely choices that consumers make. We are not born into one ecosystem or another.
source:
AndroidPolice
Recommended Stories