Android 5.0.1 Lollipop with TouchWiz leaks for the Samsung Galaxy S4, looks like the real deal
28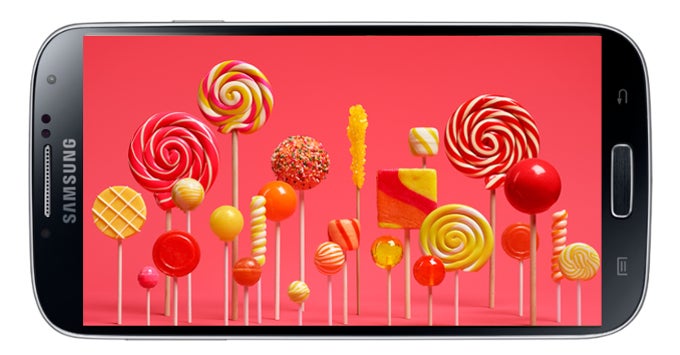 Well, well, well, what do we have here? It looks like an official TouchWiz take on Android 5.0 Lollipop for 2013's battle-worn
Samsung Galaxy S4
, one of the best-selling Samsung smarpthones of all time, has just leaked and has been quickly picked up by the eager members of the XDA community. The build in question is based on Android 5.0.1, the latest available representative of Google's OS.
Numerous users report that despite being a Chinese locale, the firmware appears to be authentic. At the time of writing there have been no major bugs found - Wi-Fi, 3G/4G data, NFC, Bluetooth, all sensors, and everything else you might think of seem to be working fine. Still, as we mentioned above, certain system messages will probably appear in Chinese, but that's a price that the eager early adopters of said leaked distribution will have to tolerate.
The build reportedly only works with several versions of the Galaxy S4 - GT-I9500, GT-I9502, GT-I9508, and the GT-I9508v ones, with the notable omission being the Snapdragon 600 variation, the GT-I9505 variation of the former Samsung flagship.
Provided that you're using a Galaxy S4 and can't wait any longer, follow the source link and give this Lollipop build a try. As usual, make sure that you have a handy NANDroid backup in store, you know, just in case something goes wrong.
Meanwhile, the Galaxy S5 already took a lick from the TouchWiz-esque Lollipop that Samsung released and
we quickly compared it with the older KitKat firmware
. The Galaxy S4 will, most probably, receive its own Android update pretty soon.
Recommended Stories