Android 4.1 Jelly Bean ported to Intel Atom, just before Intel-Motorola event
20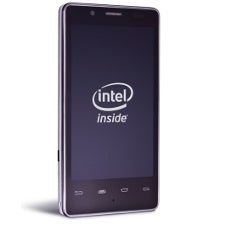 After
months in development
, Android 4.1 Jelly Bean, the latest version of Google's mobile platform, has been
ported to Intel's Atom processors
.
The announcement comes just five days before a joint event of Intel and Motorola when the two companies are expected to announce a brand new device with edge-to-edge screen and performance boost. Hopefully, the new device will run on Jelly Bean.
When it comes to first wave of Intel Atom smartphones released earlier this year on either Gingerbread or Ice Cream Sandwich, the update timetable is all in carriers' hands, according to Intel mobile computing head Mike Bell.
"We can't put it on the phones. We have to give it to the carriers to put on the phones and they go through acceptance testing,"
Bell said.
Currently, smartphones based on Intel silicon feature the Intel Atom Z2460 single-core chip, and the new generation of hardware is expected to double the number of cores and bring noticeable improvement in performance.
Intel is also readying its first 22nm chips from the Merrifield family in 2013. They are expected to allow much longer lasting battery life compared to the current Atom smartphones where chips are built using 32nm manufacturing technology.
source:
PC World