Analysts see Verizon following AT&T's move to cut unlimited data
39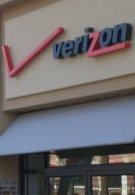 If AT&T wanted to shake things up before Apple officially announces the next iteration of the iPhone, then they surely did their job by announcing their plan to
cut their unlimited data plans
. One of the biggest questions surrounding the untimely death of unlimited data usage is which wireless carrier would be the next in line to follow suit. Analysts believe that the most likely candidate would be AT&T's main competitor – Verizon Wireless. We've seen constantly in the past how both companies feed from one another as one would make a change and the other would quickly follow suit – even their pricing structures for their mobile plans are somewhat similar. Nielsen wireless specialist Roger Entner believes that Verizon would benefit greatly by pulling the plug on its unlimited data plan – which may some day become overloaded as more customers rely on data eating smartphones. He said, "The one that has probably to move the quickest is Verizon ... they're growing and their data consumption is growing substantially." Executives at Verizon have already fancied the idea of moving away from unlimited plans once their LTE network goes live later in the year.
On the other hand, T-Mobile and Sprint are unlikely to make any rash moves and retain their current stance of offering unlimited data services. We've already heard
Dan Hesse say in an email
that Sprint doesn't have any current plans on changing their data plans, but it could still be a possibility someday. Both T-Mobile and Sprint have been losing customers and don't seem to be too strained in network capacity – which could play to the fact that they can still attract customers with their low-cost and affordable solutions. However, with the launch of the HTC EVO 4G, it will surely test Sprint's network to its fullest.
source:
Reuters