Analyst thinks Apple could sell 190 million iPhones in 2012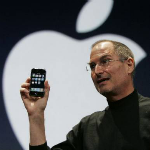 New numbers from a survey conducted for Morgan Stanley says that Apple could sell as many as 36 million iPhones in Q4 of 2011 and possibly as many as 190 million iPhones in 2012. The survey was conducted by AlphaWise on behalf of Morgan Stanley, and the numbers gathered in the survey came out to be quite a bit higher than most estimates.
Even more amazing given the widely repeated calls for the end of the tablet boom (or the iPad boom, depending on who you ask), AlphaWise found that 27% of respondents still plan to buy a tablet. The last bit of info is where it drops too far into the hypothetical world, though. Huberty estimates that Apple could boost iPad sales about 10 million units above Apple's manufacturing order if the entry-level iPad 2 were dropped to $399 and the original iPad were dropped to $99. This part is certainly possible, although a price drop from Apple usually only happens with the release of new hardware, like the iPad 3 or iPad 2+ or whatever it may be, and new hardware throws off the estimates, because then the entry-level device is no longer the 16 GB WiFi iPad 2.