Analyst says a 5-inch iPhone would be more for China than the U.S.
17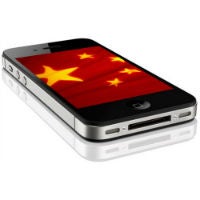 It has widely been assumed that Apple is looking into larger iPhone display sizes, and yesterday we heard from The Wall Street Journal that Apple is specifically testing device sizes ranging from 4.8-inches all the way
up to 6-inches
. The idea that there will be a larger iPhone isn't being disputed, but there is still a conversation as to what Apple's motivation would be in releasing a larger device.
The general consensus is that Apple needs to combat Samsung, which has been dominating the larger phone sizes with the Galaxy S III (4.8-inches), Galaxy S4 (5-inches), and Galaxy Note II (5.5-inches.) But, Cantor Fitzgerald analyst Brian White says that Apple has been working on a larger iPhone since last year, and that Apple is aiming for a 5-inch display not so much to battle Samsung, but instead to make more of a dent in the Chinese and Asian markets.
Devices of 5-inches and larger are more common in China and Asia, apparently because they are both a fashion statement, and because users would rather have one device that can cover multiple uses rather than multiple devices. Whatever the reasoning, a larger iPhone will not be part of next week's announcement, so we have to wait until next year to get the answers.