Analyst says lower than expected pricing of Apple iPhone XR will hurt earnings in fiscal 2019
37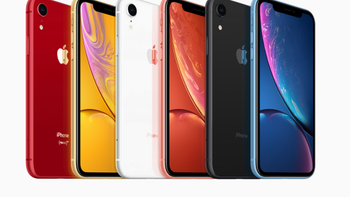 In the days leading up to yesterday's "Gather round" event held by Apple at the Steve Jobs theater, several analysts went back and forth on their expectations of the pricing for the
iPhone XR
. This is the lowest priced model of the three handsets that were unveiled yesterday by Apple, and it carries an LCD display instead of the OLED panels found on the
iPhone XS
and
iPhone XS Max
. It also has a lonely single camera on back, and does not include 3D Touch.
Even though the lower than expected price for the iPhone XR will benefit consumers, Hall's main concern is how Apple's earnings will be impacted. In his opinion, the device will cannibalize
iPhone 8
and
iPhone 8 Plus
sales, reduce the average selling price of the iPhone line, and lower Apple's earnings over the next fiscal year. The analyst sees this happening even if a cheaper iPhone XR price helps the company sell a slightly higher number of handsets than expected. Besides unveiling the new iPhone line-up, Apple eliminated lower priced phones like the
iPhone 6s
and
iPhone SE
. It also dropped the
Apple iPhone X
.
"Apple rolled out new iPhones as expected but the new LCD 'XR' model was priced lower than we had thought likely. This effectively obsoletes two
iPhone 8
/8+ SKUs in our opinion and drives us to reduce our ASP [average selling price] and earnings estimates, offset slightly by a higher unit forecast."-Rod Hall, analyst, Goldman Sachs
Going against the usual Wall Street mantra of "buy the rumor, sell the news," Apple's shares are up $5.13 today (2.32%) to $226.26.