Americans stopped buying new phones when the X landed, guess why
32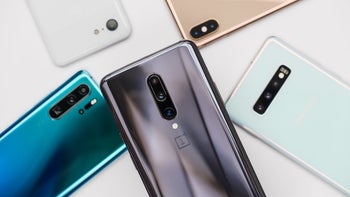 Right around 2017 a perfect storm of events both raised average phone prices, and made them visible for the consumer. The carrier subsidies system removal, general industry cool-off, and ever-increasing competition that made companies chase expensive components all contributed to the phenomenon.
Nobody asked for the
iPhone X
Face ID biometry that needed a notch cutout in an OLED display yet Apple decided to set itself apart with it and marked the beginning of the iPhone sales decline. It wasn't just Apple, though - manufacturers then started chasing hole-in-display, sliding, dual-screen, pop-up and other "all-screen" design efforts. In-display fingerprint readers perform worse than the good ol' scanners on the back of the phone, yet they became the pricey norm.
Just" one camera or 4GB RAM won't do now and we are at the 12GB/1TB limit, as well as hexa-camera phones. Expensive AMOLED displays with a monopolistic supplier have also become ubiquitous, and don't even start us on impractical curved edges. Add to these multilayer glass coatings, reverse wireless charging, ToF cameras, and whatnot, and we got ourselves plenty of marginally better experience that got shoved down our collective throat for ever-increasing amounts.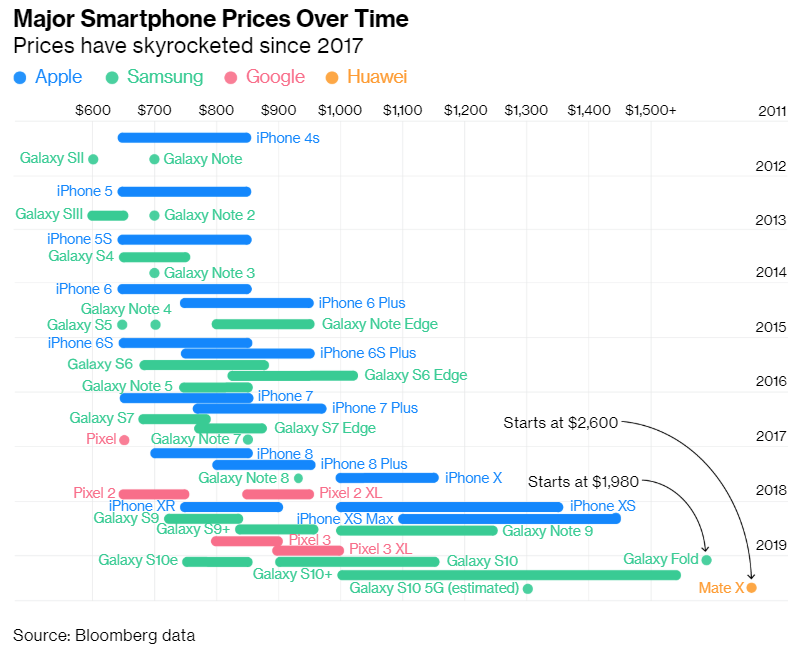 How did we react? We stopped buying new phones, of course. The latest "US Smartphone Replacement and Brand Dynamics" report from
Strategy Analytics
reveals that Americans are keeping their phones for much longer - 33 months on average, to be exact. That figure used to hover around the two-year mark when carrier subsidies were still around, and has now grown to almost three years, creating a vicious cycle for phone makers. To compensate for the drop in sales, they added features and increased prices, reducing the demand even further.
In fact, the survey found that just 7% of the American public is ready to part with a $1000 for a phone (sorry, Apple and Samsung flagships). The other key takeaways from the study is that people are loyal to the two aforementioned brands only, and slapped "
second tier vendors LG and Motorola with repeat purchase intentions below 50%
."
As for what the US is actually looking for in a phone? Well, apart from an emphasis on camera quality by women and younger users, nothing in particular: "
wow features are important for only 1 in 3 US buyers with Hispanic and African Americans most interested as well as Gen Z
." Affordability wins, fatality!
Recommended Stories