Amazon Drive officially makes its way to the UK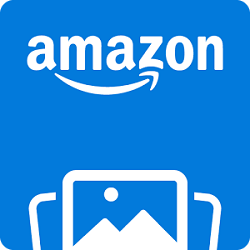 In 2016, there's no shortage of cloud storage options to be had. Google Drive, Microsoft OneDrive, Dropbox, and Apple's iCloud Drive are a few of the biggest names out there that are constantly competing for the storage of all your personal files. When trying to decide which of these services to side with, there are a couple of key factors that come into play - Device support and price.
If you own an iPhone, iPad, and Mac, you're more than likely going to be a user of Apple iCloud. However, if you're someone who owns a Microsoft Surface and a Lumia 950, OneDrive is more than likely going to be your best bet. But then again, let's say you're someone who doesn't necessarily have an allegiance to one single brand of products or OS. Let's say that you rock an iPhone, Android tablet, and a Windows PC. If this happens to be the case, your ideal cloud solution will be easily accessible across a wide range of devices. Amazon launched Amazon Drive last year in the US in an attempt to offer yet another cloud storage solution that could easily be accessed from any device, and the company created a pretty sweet offering. For just $60 a year, you would be able to have unlimited storage with Amazon's latest cloud solution. The service can be accessed not only through a Web browser, but also through dedicated Android, iOS, Mac, and Windows apps.
As popular as the service has been with US customers, folks in the UK have been left out in the dark. Thankfully, that all changes today. Amazon has officially launched Amazon Drive in the United Kingdom, and the service will cost users £55 each year. Customers don't have to be a subscriber to Amazon Prime in order to take advantage of this service, and the company is even offering a a 3-month free trial of the platform so users can see if it will be a good fit for them.
While services like Google Drive and Dropbox may have been in the cloud storage game considerably longer than Amazon has, Amazon's pricing might just be enough to steal some of its competitors customers. Google doesn't even offer unlimited storage, and the higher-tiered storage options get extremely expensive rather quickly. Dropbox may offer unlimited storage, but you'd be paying close to £114 each year, as compared to £55 with Amazon Drive.
If you're in the UK and want to learn more about Amazon Drive, all of the info can be found
here
.