Alleged Sony Xperia Z5 and Z5 Compact show up in leaked UA profile with Snapdragon 810 on board
53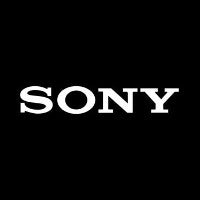 According to a couple of leaked user agent profiles, the upcoming Sony Xperia Z5 and Xperia Z5 Compact will be powered by the Snapdragon 810, the same chip that's causing overheating problems on multiple smartphones, including the current-generation Xperia Z3+.
Just a couple of days ago, a report from Germany claimed that
Sony will introduce two high-end smartphones before IFA 2015 in Berlin
, an event that will start on September 4, 2015. According to that report, the two upcoming high-end handsets from Sony are codenamed Sony Xperia S60 and Sony Xperia S70. Shortly after, reputable Sony-centric tech blog Xperia-Blog stepped forward to claim that the codenames are real, but that the actual model numbers will be different, more in line with several previous leaks that referred to currently unavailable Sony devices.
As it turns out, two upcoming Sony smartphones codenamed E6603 and E5803 have been just spotted in a leaked UA profile along with a few of the most important specs. The E6603 is thought to be the upcoming Sony Xperia Z5 while the E5803 is said to be the Xperia Z5 Compact. The user agent profile lists MSM8944, which is the Qualcomm Snapdragon 810, as the chipset of choice for both smartphone models. Other details that the leak reveals is that the E6603/Xperia Z5 will run a resolution of 1080 by 1920 pixels while the E5803/Xperia Z5 Compact will run a resolution of 720 by 1280 pixels.
Unfortunately for those of you hoping to see a major design refresh of the Xperia line-up, Xperia Blog says that unnamed insider sources have confirmed that the Xperia Z5 and the Xperia Z5 Compact will come with the highly familiar Omnibalance design language, one that Sony has been milking since February 2013, when it released the original
Xperia Z
.
While Sony is very likely to continue using the Xperia Z branding with its H2 2015 smartphone line-up, it should be noted that sources are currently a bit uncertain of the actual names that the two handsets are going to bear, especially since Sony only added to the confusion by branding the Japanese-exclusive Xperia Z4 as the
Xperia Z3+
internationally.