All Galaxy Alpha design pictures and official press images: can it counter the iPhone 6?
45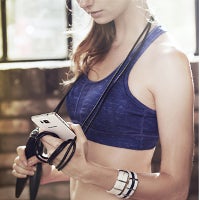 With its just 0.26" (6.7 mm) thin chassis, the
Galaxy Alpha
is a looker, and the most anorexic of all Samsung handsets in the Galaxy line so far. This thickness is even more impressive, considering that the handset sports a metal frame and side rim, yet keeps with Samsung tradition to supply a removable back cover and a replaceable battery.
It's the juicer that bore the brunt of the Galaxy Alpha designers' rage, as the company only managed to fit a 1860 mAh capacity unit in the 6.7mm handset, but let's not split hairs here before we've tested the actual endurance of the Alpha with this package. The Galaxy Alpha is obviously meant to meet the expectations that Samsung would release a well-spec'd handset with a more premium design, yet without straying away from the company's recognizable design language too much.
Galaxy Alpha lifestyle photos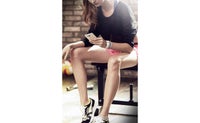 Whether or not Samsung succeeded, you can be the judge, as we are supplying all of the official press renders, PR images, and hands-on pictures that are fit to print in the slideshow below. It might also not be an accident that Samsung released a phone with a more upscale design and the same screen size of the rumored
iPhone 6
, and is
planning to release it in mid-September
, a bit before Apple's expected iPhone announcement. What do you think, can this design counter the eventual iPhone 6 offering?
Samsung Galaxy Alpha design pictures and press images