Alcatel-Lucent to leverage core assets for some cash
8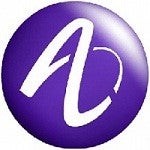 In order to buy some time to restructure business operations, Alcatel-Lucent, based in Paris, is considering pawning off assets to bring in some sorely needed cash. Among those assets are the company's internet routing business and portfolio of patents owned through the pioneering Bell Labs which is based in New Jersey and was part of the original Bell Telephone System back in the "monopoly" days.
The salad days for many telecom gear companies are long gone. Alcatel-Lucent is in the same boat unfortunately. Its share price has evaporated from highs in the €80-range ten years ago to about €0.88 today. The only things valuable in the company are its holdings. Alcatel-Lucent makes a wide range of industrial communications switch-gear, including much of the infrastructure that is used in wireless communications today. On top of that, the company makes a
wide range of mobile feature phones and mid-range Android smartphones
.
Oddly, one of the options being considered might be issuing more stock, though that is not likely since it is currently trading at about a dollar. Other options that may be on the table are outright liquidation of assets, some of which are worth more than the market capitalization of the company itself. Unfortunately, if the company cannot restructure, change its course, and then fall into bankruptcy, those leveraged assets are already gone.
One other option that may be considered is to start licensing some of the 28,000 patents held at Bell Labs in lieu of backing loans against the historical business.
source:
The Wall Street Journal