Alcatel Idol Pro 4: Windows "superphone" with Continuum, Snapdragon 820 and more
23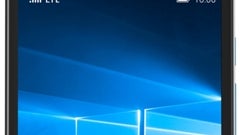 At the higher end of the Windows 10 Mobile platform, the pickings are rather scarce. Microsoft may have finally
delivered a new flagship
in the form of
the Lumia 950
, but the cupboard is still quite bare for those seeking a powerful experience. With Redmond not apparently that focused on creating its own new hardware, it's up to manufacturing partners to take the reigns. Alcatel may soon do likewise in a big way, with its rumored Idol Pro 4 smartphone set to pack Qualcomm's Snapdragon 820 SoC.
The Snapdragon 820 processor will be the driving force behind a good portion of this year's main smartphone entrants, most of which will run on Google's Android software. However, Alcatel could be poised to break the mold with the Idol Pro 4, which may include a number of impressive features aside from the top-notch chipset.
Per a report over at
WMPoweruser
, the device will also boast a full-HD display, which probably equates to a 1080p resolution. There's always a chance that quad-HD could be in the offing, though Alcatel may follow some vendors in saving on the additional battery and processing power needed to run such a high-res panel.
The Idol Pro 4 should also arrive with support for Microsoft's
much-vaunted Continuum feature
, and if the camera is as impressive as the rest of it, we could be in for a real gem of a Windows smartphone.
The report concludes by mentioning that the device will be available to consumers in the United States via T-Mobile. John Legere's firm
already carries Alcatel's new OneTouch Fierce XL
, having been a major distribution source of Windows smartphones in the past.
Alcatel's North American SVP Steve Cistulli has promised a
"superphone,"
and could deliver with this Snapdragon 820-wielding device. Assuming a decent camera and design to match, though, would it be enough to tempt you over from iOS or Android?
Let us know what you think below.