Alcatel 1 is a cheap Android Go phone for T-Mobile and AT&T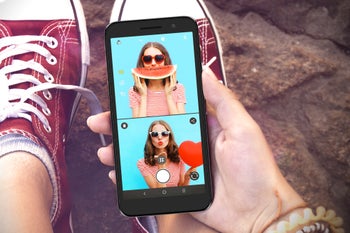 If you only have $80 to spend on an unlocked smartphone, you may want to hear about the
Alcatel 1
, a brand new handset that's officially launching in the US now. This is an Android Go (Oreo Edition) phone, which means it comes with software optimized for its modest specs - thus, even if the device is super-cheap, it can still provide a smooth user experience.
Sporting a 5-inch display with 480 x 960 pixels and an 18:9 aspect ratio, the
Alcatel 1
is pretty small compared to most other smartphones out there. The handset is powered by a quad-core MediaTek MT6739 processor aided by 1 GB of RAM. You're also getting a 5MP camera (interpolated to 8MP), a frontal 2MP unit (stretched out to 5MP), a 3.5mm headset jack, a 2,000 mAh battery, and 8 GB of expandable storage space.
The Alcatel 1 is priced at $79.99 and can be used on GSM/LTE carriers like T-Mobile and AT&T, or their prepaid brands. The smartphone is available for order now on Amazon, but it looks like it won't ship for at least a month or so.
This is the second Android Go phone that Alcatel is releasing in the US, after the slightly more expensive (and larger)
Alcatel 1X
. If you're interested in ordering it, you can find the handset at the source links below.