The infamous AirPower shows up… in patents, this time describing some of its advanced features
11
Apple's wireless charging mat, the AirPower, has been popping up on our radars like a white whale, one day it's almost here, the other it's months away. The latest rumors put its release at some point
early next year
and now a recently published patent gives us some more details about what we might expect from it.
Surfaced by the aptly named
Patently Apple
, the
application
refers to the "Multi-device charging user interface" of the AirPower (of course the specific name isn't mentioned anywhere). The application was filed over a year ago and goes into detail about the more advanced functions of Apple's wireless charger, which in this day and age might even be called "smart". But what's so smart about it?
Well, since AirPower is meant to charge multiple devices at the same time, it will communicate with them more than just to activate/stop the charging itself. The charger will recognize the different devices and give them IDs in order to track the progress of each one. Beyond that, the device will be able to tell which of the charging devices has the largest display and send the battery percentages to it so you see how full all the devices are with a single glance.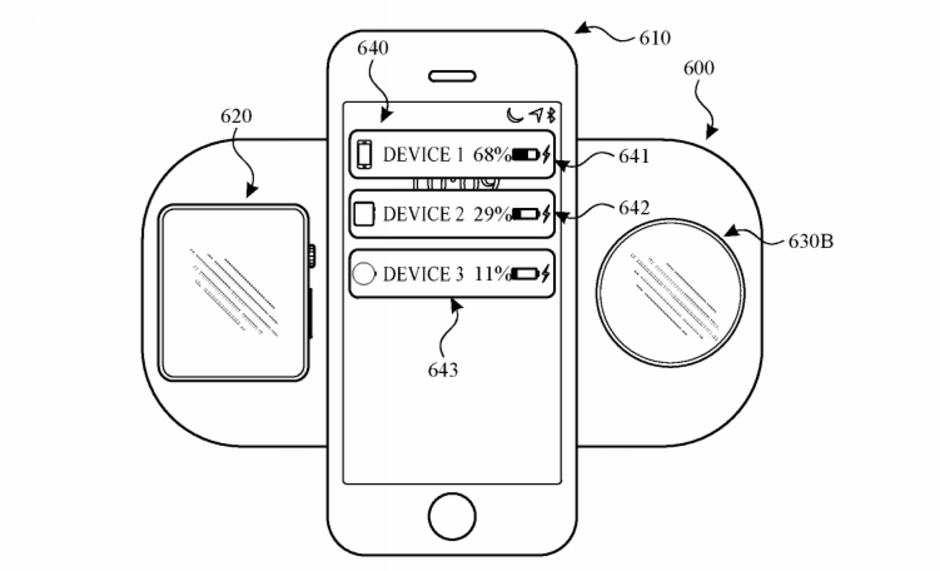 For example, if you're charging an
iPhone 8
, an Apple Watch and your AirPods (
second gen with wireless charging case
), you'll be able to see the status of all three on the display of the iPhone, but if you remove the AirPods and place an
iPhone XS Max
, then all the information will be displayed on its screen.
Another nifty feature mentioned in the documents is the ability of your phone to warn you if your battery won't last until the next charging opportunity once you've removed it from the charger. Based on the information you have on your iPhone, such as calendar events and others, the phone will calculate how much battery you need based on the length of the scheduled event and warn you if there isn't enough. That can be either by a vibration or by a voice prompt, such as "You might want to charge your phone if you want it to make through your next meeting.", according to the patent.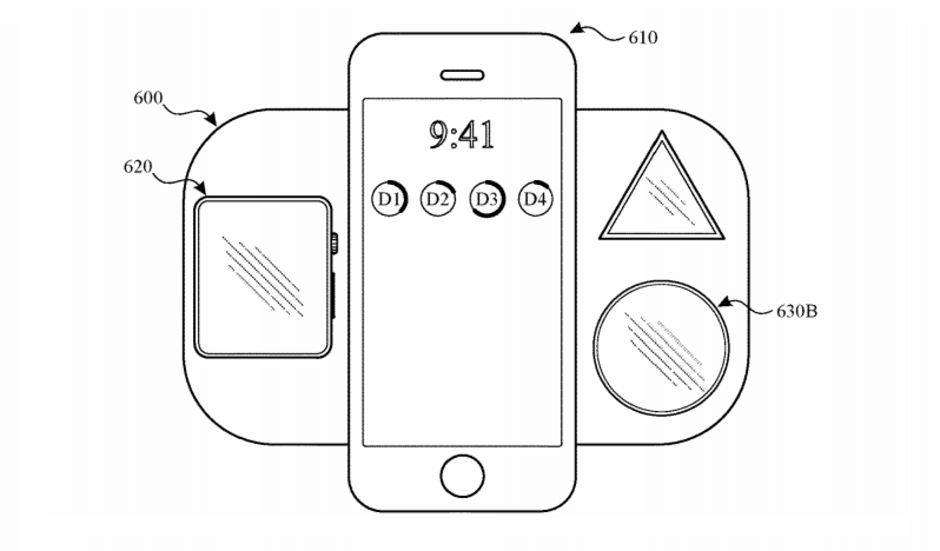 You'll be able to charge your favorite Apple Circle and Apple Triangle at the same time!
All in all, it appears that the AirPower might stand out in more than one way. As a reminder, the main thing it's expected to offer is the multi-device charging anywhere on its surface, thanks to the intertwined coils, the complexity of which is
rumored to be the main reason for the delays
. If all the technologies we've seen in patents come to fruition, the AirPower will quickly become a must-have for every Apple aficionado.
Recommended Stories