After its big win in court, Aereo looking beyond NYC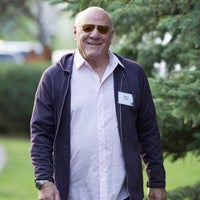 It has only been a few days since startup
Aereo won big in court
against several broadcast networks, but it is already looking to expand its service beyond the boundaries of New York City.
The service rebroadcasts free-to-air HD broadcasts over the Internet to both PCs and mobile devices alike. Currently it runs $12 a month and is exclusive to New York City.
In an interview with Bloomberg Television, billionaire and Aereo backer Barry Diller said after the victory, "We're going to really start marketing. Within a year and a half, certainly by '13, we'll be in most major markets."
Diller said he felt that everyone at Aereo was on the "right side" of the argument and he is happy the judge agreed with them.
No word on what cities can expect access to Aereo next, but it will definitely be a welcome addition considering most people only have one choice in television provider.