After a poor start, MediaTek still expects to ship 15 million 4G processors this year
10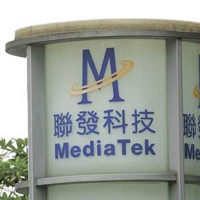 Strong demand for 4G smartphones in the Chinese market during the second half of this year, should allow silicon slinger MediaTek to reach its goal of shipping 15 million 4G processors in 2014. MediaTek provides low-cost chip solutions for Chinese based handset manufacturers, and the company suffered through a disappointing first half of 2014 that saw the firm ship only 2 to 3 million 4G application processors.
Carriers in the country, such as China Mobile, China Telecom and China Unicom are prepping subsidies for 4G handsets based on locking subscribers into their respective networks with the use of contracts. This should help promote 4G phones in the country, and spur demand.
Things will pick up for MediaTek starting this month when it ships its MT6590, MT6582 and MT6595 4G application processors. Starting in the third quarter, shipments of such 4G chips will be running at 2 million a month. That means that the company might be able to ship 12 to 15 million 4G application processors in the second half of the year.
The combination of stronger demand for smartphones in China, along with the shipping of new chips, means that MediaTek just might hit its target of shipping 15 million 4G processors this year.
source:
DigiTimes