Aereo streaming TV overcomes major legal obstacle, live TV on mobile coming to a city near you
5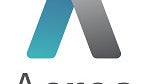 Aereo was on the receiving end of some good news, and on April Fool's day no less. The company currently offers live TV via the internet in New York City. Customers can stream broadcast stations on their desktop browser or iOS device.
The service is free (one hour per day) with subscription options running from $1 a day for occasional viewers or $80 per year and includes DVR features as well.
Naturally, broadcasters are not too keen with this arrangement and sued to get an injunction on the service last summer. That initial attempt failed so the broadcasters appealed, and the Second Circuit Court upheld the lower court's ruling.
What helped Aereo was a previous ruling in favor of Cablevision who was challenged for use of remote DVRs for its customers. Unlike cable and satellite TV companies though, Aereo does not pay broadcasters anything for the rights to carry the channels or their associated content. Aereo was founded by Chet Kanojia and financed by Barry Diller. With this ruling, Diller wants to expand Aereo's services across the US, "We always thought our Aereo platform was permissible and I'm glad the court has denied the injunction. Now, we'll build out the rest of the US."
Broadcasters argued that Aereo functioned like a cable TV network and was thus covered by the Copyright Act of 1976. However, the court agreed with the view that Aereo was not like a cable TV operation, and there is one antenna for each subscriber, just like if a person set up an antenna to pull the channels out of the air like they can today, which is what Aereo does.
While Aereo sees today's decision as a green light, and plans to expand to Washington, DC, Chicago, Baltimore and beyond, the company is still facing a copyright suit.
sources:
Aereo
and
Forbes